Live Long And Prosper
11 Years
Apr 10, 2010
23,655
42
431
1) What type of bird , age and weight.
Breed: BLRW.
Age: About 11 months.
Weight: Unsure.
2) What is the behavior, exactly.
Mostly acting normal except for being unbalanced at times. Stays away from the other chickens except for eating. Can't roost, barely jump
.
3) How long has the bird been exhibiting symptoms?
Just found out about it earlier today.
4) Are other birds exhibiting the same symptoms?
Not as far as i has seen.
5) Is there any bleeding, injury, broken bones or other sign of trauma.
Bleeding: No.
Injury: Yes, seems to have an infection on right foot. Pics below.
Broken bones: Yes, top bone of middle toe on right foot seems to be broken.
6) What happened, if anything that you know of, that may have caused the situation.
Nothing at all, i just noticed earlier that she looked a bit off-balanced so I picked her up and found that her toe was looking rather odd.[/b]

7) What has the bird been eating and drinking, if at all.

He's been drinking quite well and eating normally.

8) How does the poop look? Normal? Bloody? Runny? etc.

Unsure, as she's been with the other chickens until i found her like this.

9) What has been the treatment you have administered so far?

None, as i am not sure what exactly to do in this situation.

10 ) What is your intent as far as treatment? For example, do you want to treat completely yourself, or do you need help in stabilizing the bird til you can get to a vet?

Treat him myself, as i cannot bring him to a vet.

11) If you have a picture of the wound or condition, please post it. It may help.

Farther down.

12) Describe the housing/bedding in use

Housing: Average coop.
Bedding: Hay.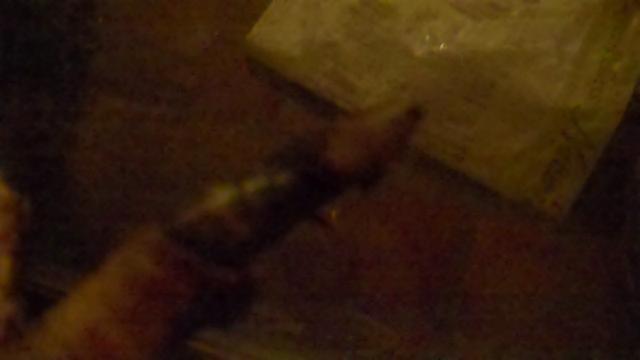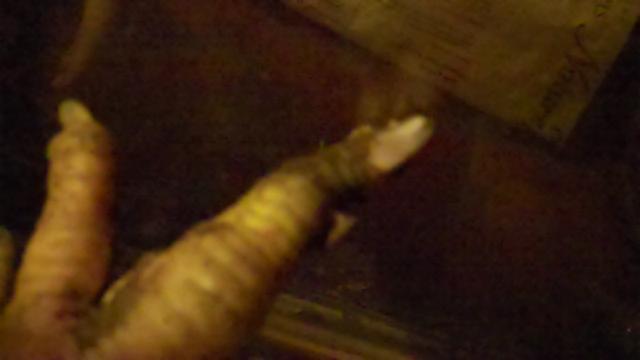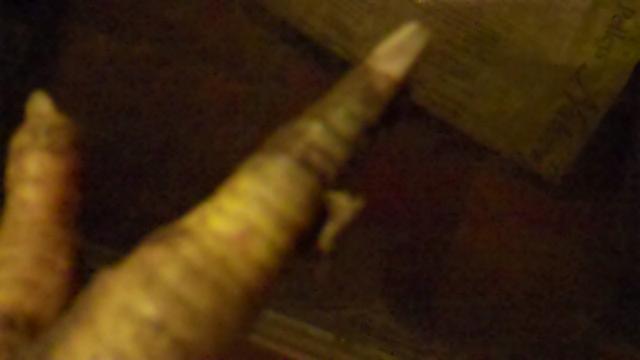 The toe is just hanging there attached by the skin. I'm not sure what i should do, amputate it? As i don't want an infection to spread or anything, he is confined to a rabbit hutch away from the others and sleeping (I think.).

Is it somehow possible that he got his toe wedged somewhere and broke it, got free and it got gangrene or something?

I'm totally puzzled to what has happened to him.