Uggh, another chicken sick. My others all have early signs of EYP but this hen is different. Her poop is mostly urine and yellow and has a bit of foam/bubbles in it. I heard yellow is rare and usually caused by liver disease. But her ears look nice and red and no sign of yellow which I heard is a symptom of liver disease. Then I searched some more and now I think it's blackhead disease. I need help, right now I'm so confused and tired because I trying my best to take care of my other girls with EYP and then just when I think at least I have one healthy hen, boom this happens.
Her name is Anya. She has been acting less than her usual self. Doesn't eat much, felt crop feel like a little bit of liquid and pellets(purina layena) and treats in there. She also is slower than usual but tries to keep up with the other hens.Here poop is mostly urine and foamy/bubbly yellow like I mentioned above. She's in the house now trying to sleep. She just excreted some of her watery poop, good camera not working so using crummy old camera ,and by the time I found my camera the newspaper absorbed all the yellow urine. So sorry about pic quality. Anyways here is a pic her poop-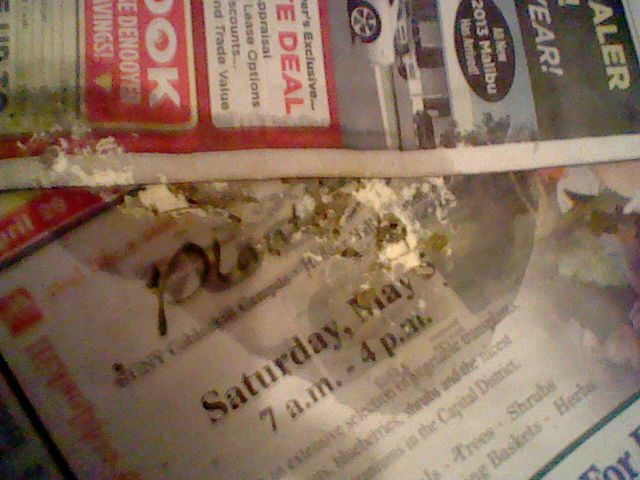 She just went again, right after I put my camera away, boo. But this time I was quicker so you could see the yellow but the newspaper again sucked up most of it. this time less poop and more urine-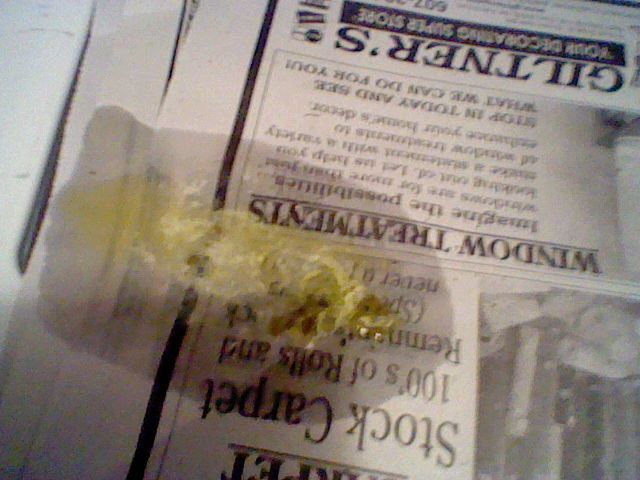 It was a puddle of bright yellow and bubbly liquid for a minute or two after she excreted it. I could see bubbles, like when you open a bottle of soda and pour it in a cup it sizzles well hers did the same thing and after a few minutes no more bubbles. Isn't that strange?
The other hens with EYP (rest of hens)had scrambled eggs in there poo but no yellow urine. Her's is not scrambled egg even if it looks like it in the 2nd pic, looks like it because it there is white urates in her poo with yellow urine. here is a pic of one of my other hen's(Diamonds) poop that has eyp before giving her penicillin injections-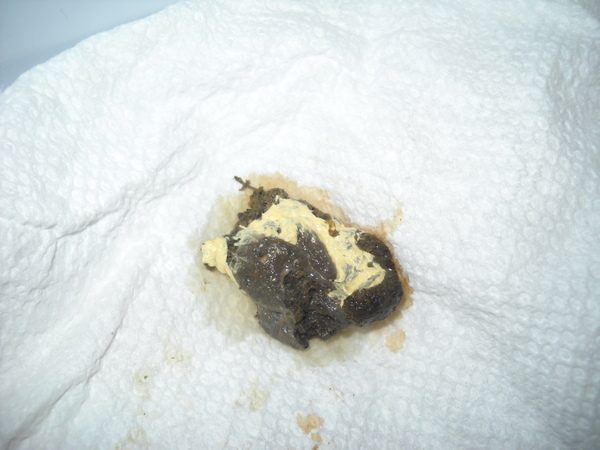 See the difference in Diamonds poo. That is scrambled egg covered poo.
What to do?
I'm thinking Anya has blackhead disease? And if it is blackhead what is the treatment?