The Chicken Chick[IMG]emojione/assets/png/00ae.png
10 Years
Oct 18, 2009
6,121
96
301
This chicken bookmark can't be found anywhere else because I designed it, produce it and only sell them here on BYC!
The ribbon is reversible, woven ribbon, so the chicken silhouette is visible on BOTH sides! It is embellished with four coordinating buttons, two on each end (each bookmark is handmade & button color will vary; actual button colors may not necessarily be the colors shown in photo). Measures approximately fourteen inches long.
These are my favorite way to mark my page in my many chicken-keeping books! Makes a great gift-for you or your favorite chicken enthusiast!
Bookmark in book:
Bookmark alone: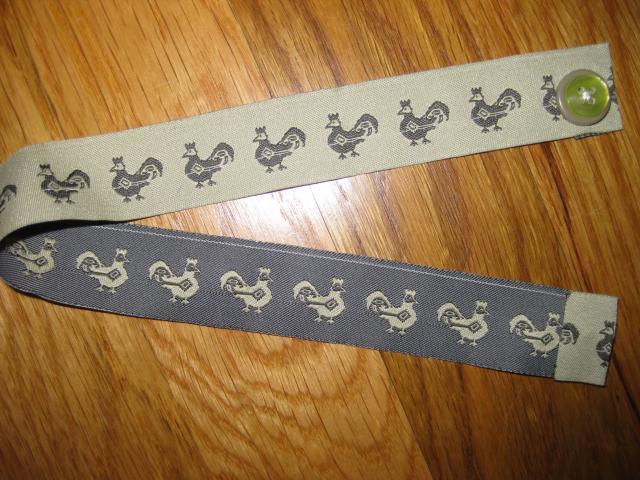 Bookmark inside book: