Ok, I started my chicken run/tractor. It's 4'X8'X3H
This is where the run will end up.
The dogs watched but weren't much help.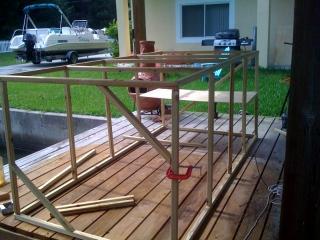 Got it standing and added some supports for stability.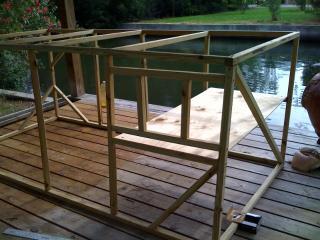 Door frame for connector to the raised coop.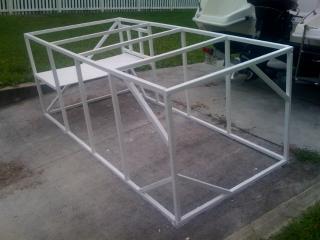 Painted before the hardware cloth goes on.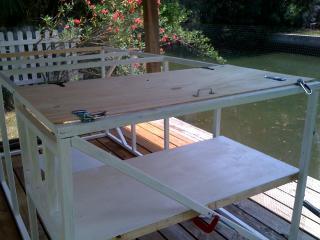 added a hinged opening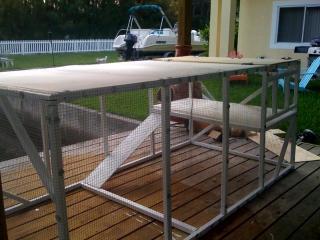 hardware cloth on, roof and ramp added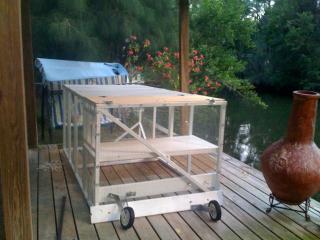 Was about to add the wheels but the bolts were too short.