I had a slight pecking problem and looked up some reasons for this. They have plenty of space so i kinda ruled that out. I found that chicken boredom and lack of protein were probably my problem. Though i am feeding laying pellets, its still just the minimum of protein needed to meet the standards. So i came up with a couple of things to solve both boredom and lack of protein.
First idea was a small 2 dollar hanging basket from
walmart
. hang it up in the run and put a head of cabbage in it. They will peck at it and it will swing around giving them something other than the ground to peck at, and they are getting a little nutrition at the same time. They love it and it lasts 3-4 days with 18-20 birds.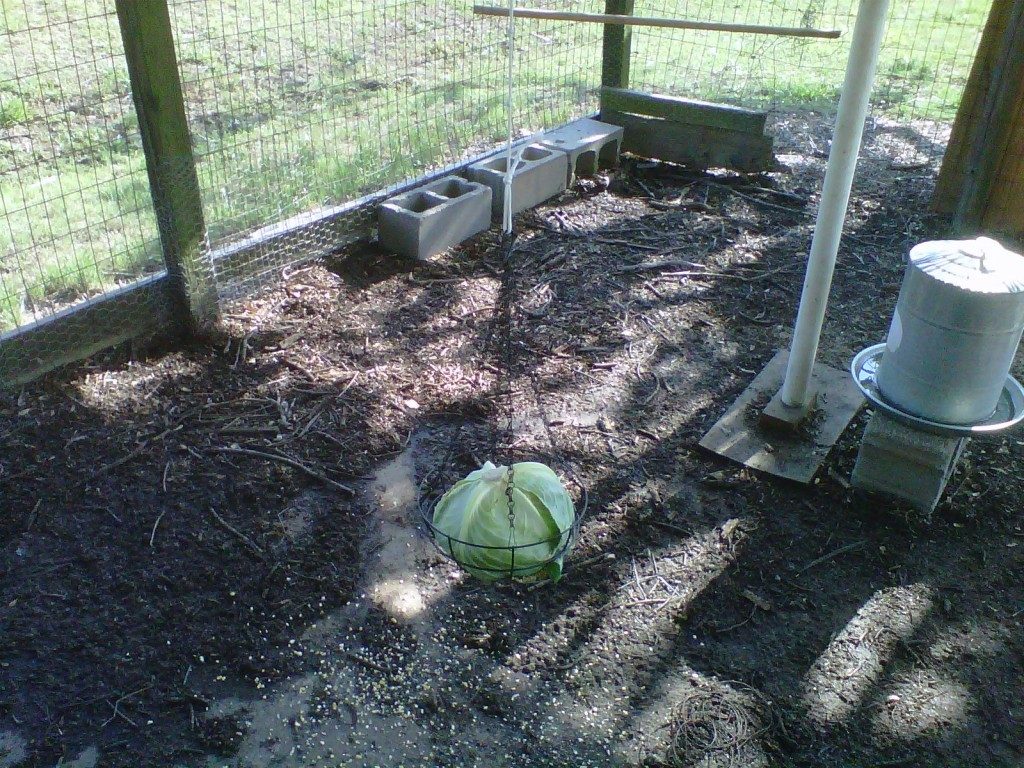 My next experiment was a chicken treat loaf. Here is the recipe: I made it with 2 cups laying pellets, 2 cups black oil sunflower seeds, 1 cup scratch feed, 8 eggs, 1 cup shredded cheese, 1 can of tuna, 1 cup chopped up carrots, and crushed up the eggshells from the 8 eggs. Added all of that together in a bowl and mixed it up. You want it thick but wet through out. if you need to you may need to add more eggs to it. The egg is what holds it together when baked. Put it in a deep baking loaf pan/dish and bake at 250 for about an hr or till pretty hard. The harder you make it the longer it lasts! Here are some pics of the process: