DH has been working on this for a while. Time was drawn out due to a broken shoulder.
Side with pop door and vents: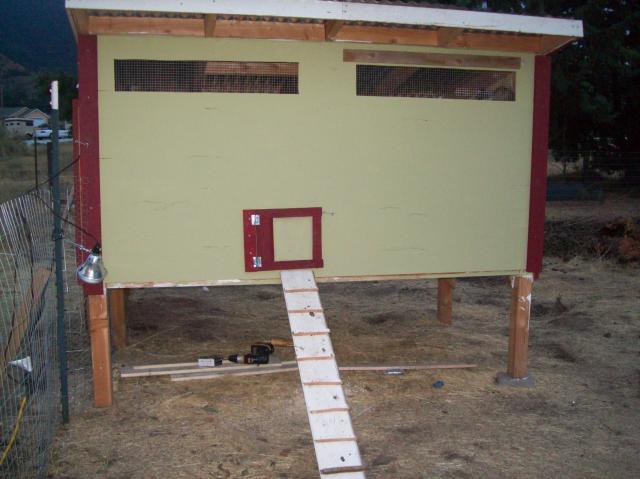 Side with Doors fro egg collecting: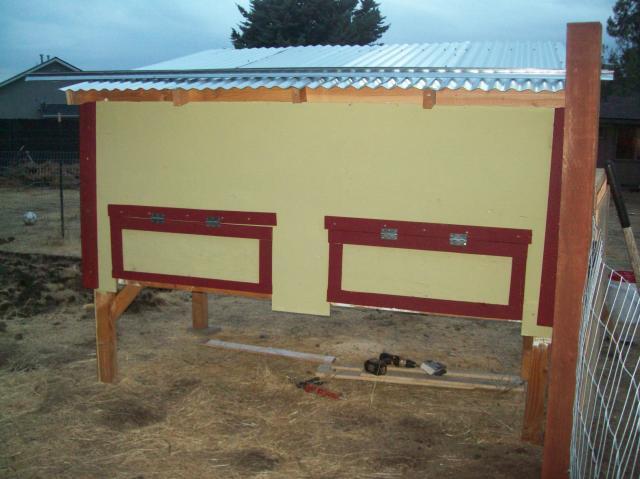 View into the end that opens all the way for cleaning, nesting "tunnel" on bottom left:
Roosts made of tree limbs from our yard: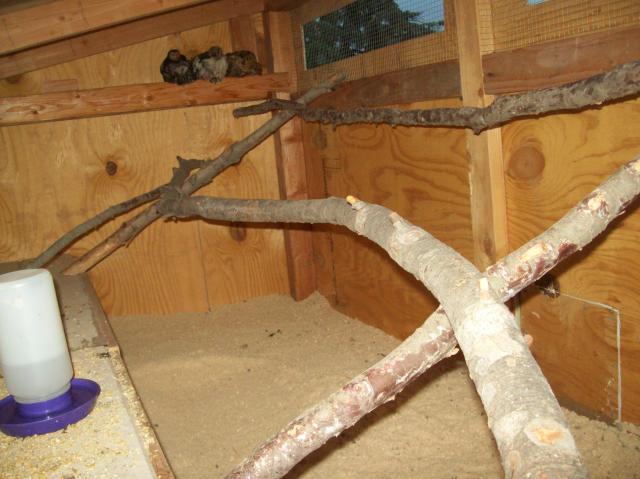 Note the chickens roosting on the framing instead: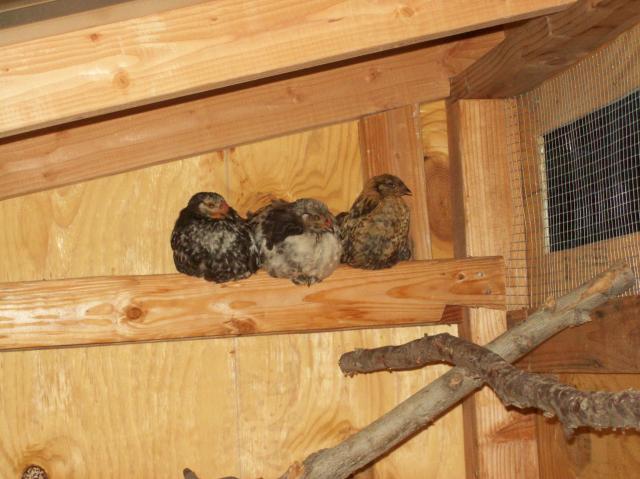 Some roosting on the limbs:
I a working on husband to add a window to the end opposite the big access door and add more ventilation. Any other suggestions or comments are appreciated.