Rocky Top Silkies
8 Years
We moved the chicks into the big and new coop last weekend. I just thought that I would share some pictures of the coop and chickens of course.
As you can tell we still need to paint the door and put the run on.
The first coop with the big girls in it.
White leghorn pullet.
There's 20 chicks.We have 5 Silver laced Wyandotte's,4 Easter eggers, and 11 d'Uccles(5 Mille Fleur and 6 Porcelain).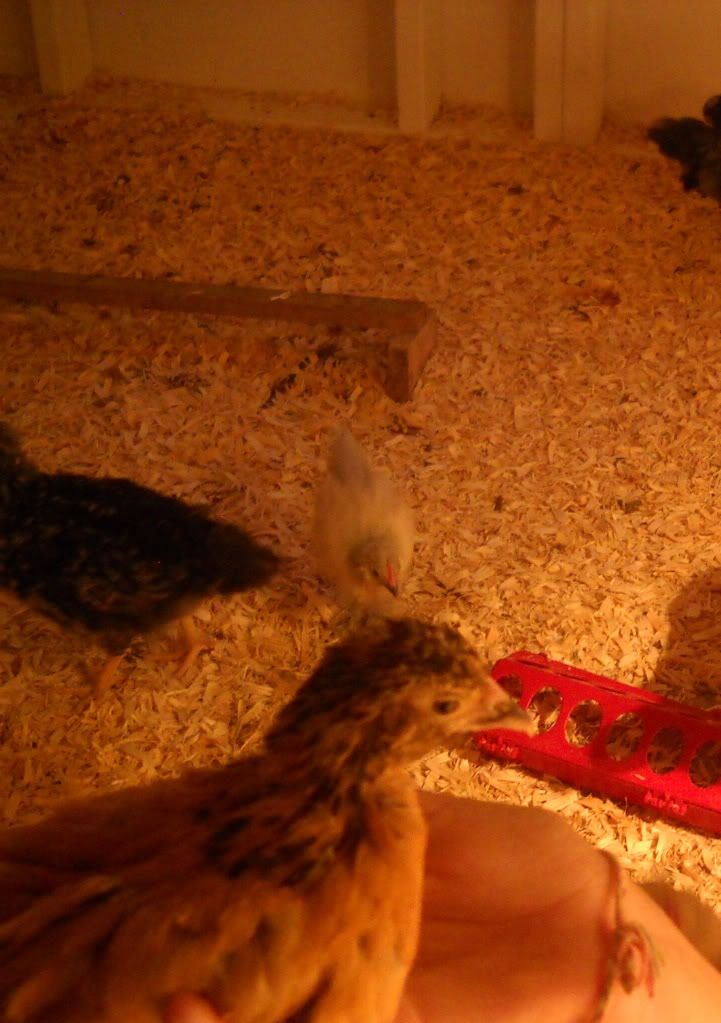 This one flies up onto my back,shoulder,or arm any chance she gets.
This little cockerel has a crooked tail.

I guess she wanted to be in the picture to because she flew up there.
We are keeping 1 Mille fleur cockerel and 1 Porcelain cockerel. So far we are going to keep the two above with the biggest combs. I'm thinking I have two extra Porcelain cockerels and 4 extra Wyandotte cockerels that we will either give away or trade. Who knows some of the pullets might not be pullets so I'm not 100% positive on some of the pullets.
Thanks for looking!