I tried looking this up online but couldn't quite figure out what it was. I have two chicks that I hatched that are walking funny, on their hocks/legs, with their feet curled inwards in little "fists"... what should I do?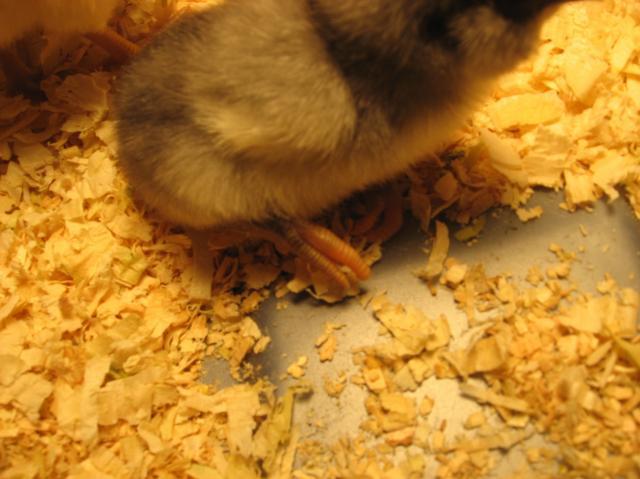 (They look a bit more splayed out in this photo then they actually are I think...)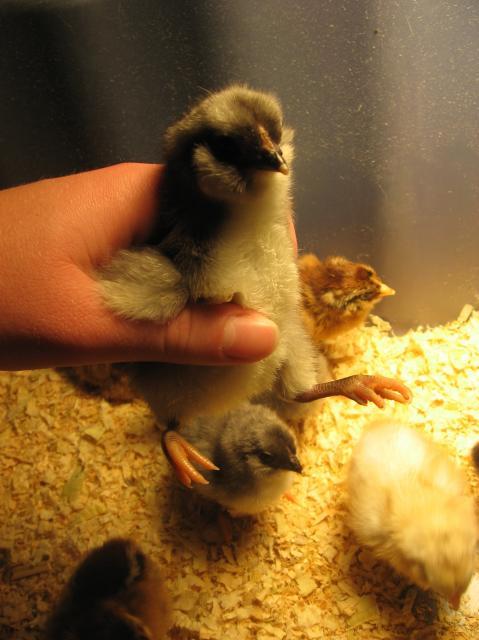 If you need more info....
The chicks could possibly be slightly inbred, they are Barred Rock/Americana mixes for the most part. The moms and dads are getting older (2-3 yrs), I did not put them on breeder ration when I was gathering the eggs, the eggs sat for, at most about a week before I put them in incubator. I rinsed eggs in a bleach dilute before putting them in the incubator. The chicks are between 1-3 day(s) old at this point. Some of the mothers (and siblings) also have a deformity of the feet where the toes are crooked but it does not keep them from walking. I did not think that this was genetic and am trying to catch it this time with tape to straighten. I had the eggs laid out in the top of a cardboard egg carton so that the right end was lifted a bit, and the chicks wobbled around on it a bit before I moved them to the box (yeah, I know I should have taken the cardboard out, but is that my problem?). They are on regular old medicated chick feed, nothing added to that or water. They're on a litter of (white pine?) shavings.
Last edited: