Love God, Hubby & farm
11 Years
Apr 13, 2008
8,372
426
326
Get or give the chocolates you crave.....These will give you wonderfully colored eggs that are so beautiful you will want to eat them!!!!!
The Garry Farm
Chocolate Variety Pack
will give you from three separate chicken tractors (separately housed by breed!) three varieties of Marans!!!!!:
Black Copper Marans
Blue/Black/Splash Marans And
Our Beautiful Wheaten Marans.
We have a wonderful pen of a Splash Marans rooster over both Black Copper Marans and Splash Marans.
This shipment will ship Monday , March 14, 2011, if payment is received by 12:00 Noon EST, unless there is any change in laying patterns, which is not anticipated at this point..
If all the ladies lay equally, you should expect roughly 75% blue copper marans and 25% Splash Marans
If payment is received later, the eggs will be shipped as soon as possible following payment.
Please remember that black x splash = 100% blue
While splash x splash = 100% splash
Our splash hen is nicely marked and the rooster is just spectacular as you will see in his photo.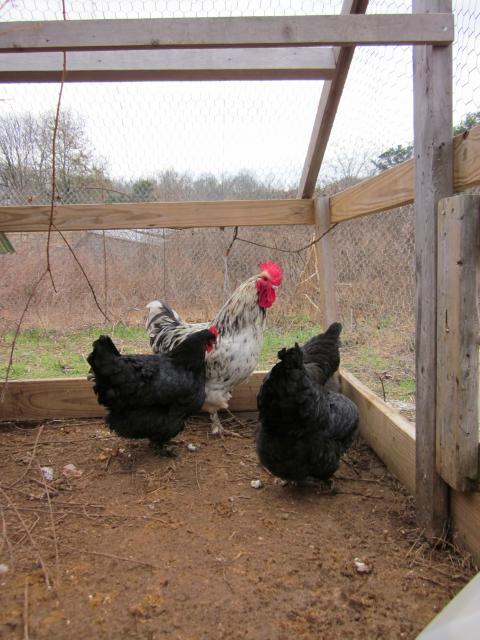 This Pen represents Bev Davis and Wade Jeane and also our own Garry farm lineage. All of the flock are feathered and produce feathered babies. Egg coloring has been wonderful. Color will be slightly lighter on some than others depending on where they are in their laying cycles.
Our Black Copper Marans are beautiful and Wade Jean and Bev Davis lineage. Their egg color is deep and rich. This is the first ever Garry Farm Black Copper Marans born...Still one of my favorite pictures, despite when I ask My beloved to bring a yellow baby blanket, he couldn't find it and brought some yellow insulation...Don't worry no chick was harmed in the taking of this photo, but don't try it at home please!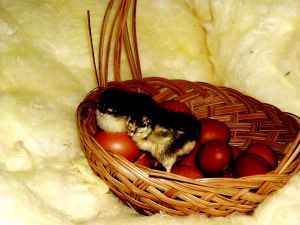 Our Wheaten marans are so stunning..This flock is of Bev Davis/Buddy Henry lineage and now Garry farm lineage as well.
Here's one of the pretty pullets from the original flock! No pullet eggs will be included however!!!!! My pullets are in a separate penned area.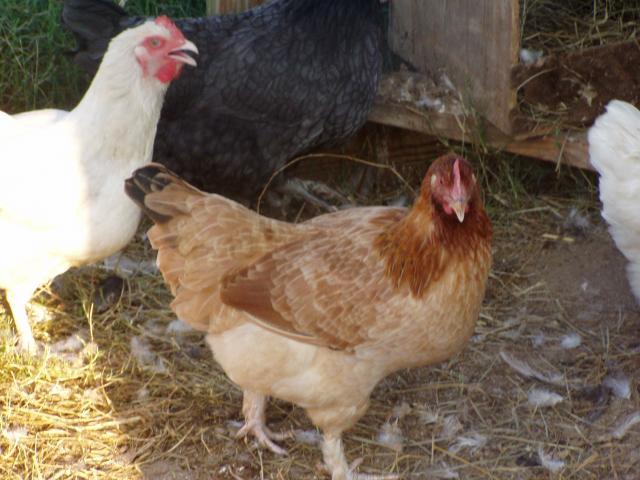 Here's a picture of the laying flock: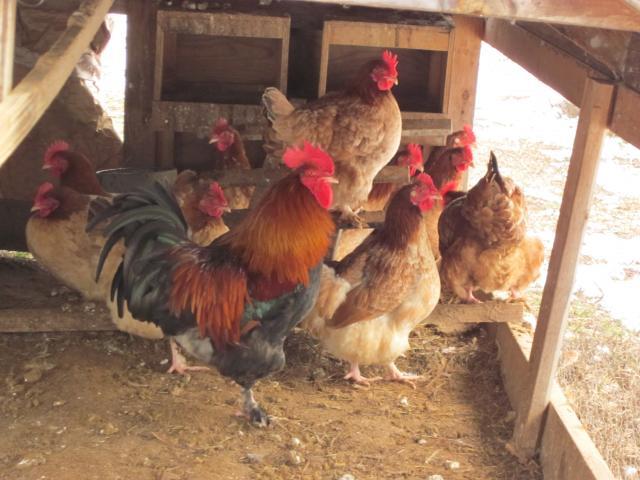 I have been really pleased with the rich coloring of eggs in this flock...The hens have been laying now for many months and the coloring remains beautiful!
We breed toward the anticipated standards in our flocks
Now here are some Chocolate lovely egg pictures
Please remember that all hens are at different stages painting their eggs but all were born of dark eggs!
Wheaten marans - made about 2 months ago: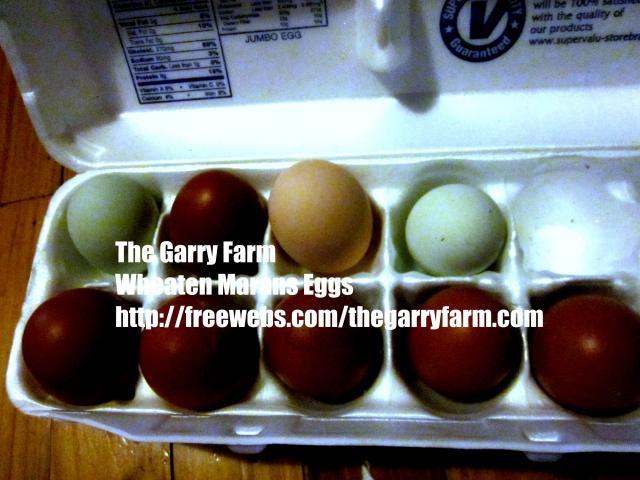 BBS Marans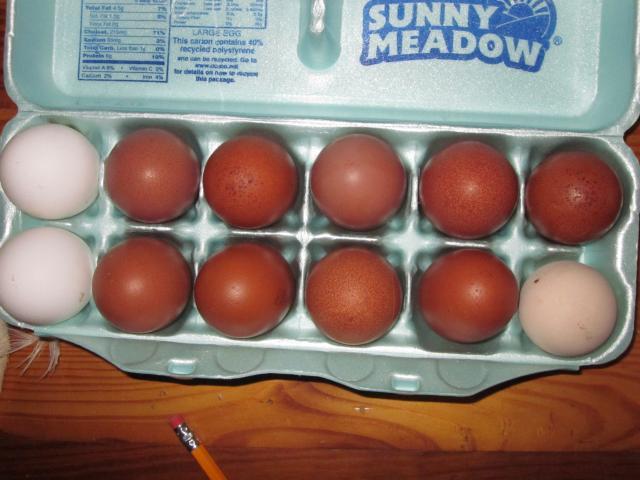 Black Copper Marans: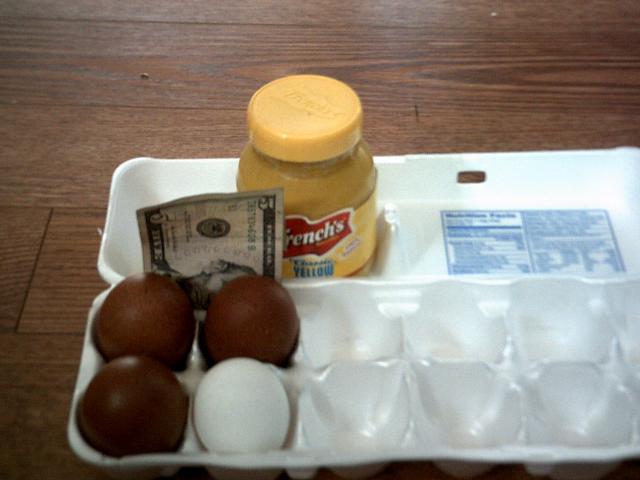 Payment & Shipping Details:
For this auction, we are only able to accept paypal and ship only within the continental US states and Alaska. Pickups at our farm are also allowed. If you don't want to purchase online, but purchase directly from our farm, please pm and we'll be glad to do that as well. We accept paypal and money orders for direct purchases, not part of this auction. Money orders must be received prior to shipping orders. Pickups from our farm are welcomed and scheduled.
In order to mail these after the close of the auction, please paypal the us at the following address:
[email protected]
Be sure that your paypal mailing address is current and if you want to pick up at the post office, please let me know via a pm your phone so I can put it on the box! If you want insurance, please send $18.70 not $16.70 for shipping as the insurance from USPS costs us $2.00 more. If for any reason you want us to add a heat pack to the package, it is an additional $2.00.
For this auction, you will receive a minimum of 12 eggs and more if they are available the day of shipping.
We are very care about selecting, carefully packing, packing materials, priority shipping and confirmation delivery. If extra(s) are available at the time of shipping, I'll include those as well. Normally shipping is computed based on your zip code and whether you want insurance or express mailing instead of our regular priority shipping with confirmation delivery which is our normal way of shipping. To make this easier for the winner at the close of the auction, we have a set shipping amount which represents priority mail and confirmation delivery,shipping and handling costs,packing materials and taking to the post office, etc. If you want insurance, please add $2 more if you win the auction. If you want xpress mail, please contact me before payment as it will be more. (Our costs may indeed exceed the amount, but for the convenience of paying for the auction at the close of the auction and our ability to get the eggs mailed to you the next day after payment we will supplement mailing costs. Please be aware that shipping has increased for for this year for "weighted" packages which ours represent. We only ship within the continental US (48 states) and to Alaska.
We ship eggs the same way we would like to receive them. We bubble wrap each egg separately, putting in a regular box (not an egg carton) which is then cushioned and set in a larger box. These are not the prepaid priority boxes but we use the large boxes that can be ordered through USPS as the standard mailing box. Our mailing costs can often be higher than the prepaid boxes but we find that they arrive in better shape, so it's well worth the extra time, packing materials and shipping costs. Occasionally with a large order, we will use an even larger outside box. After carefully preparing you package we drive your eggs to the Post Office, where our local post office sets the egg shipments to the side to protect them. They are then placed on the truck on the top of all the other boxes!
Even as carefully as we ship, we cannot guarantee that there will be no breakage in transit. We do not guarantee the percentage of your hatch as the incubators temperature and humidity are very variable. We will provide assistance to you during the hatch and help in every way possible to have the best hatch possible.
We are a chemical free farm and farm full-time. We feed our animals with the best feed, sprouted grains, fresh grasses, treats from the garden and loving care. For more information about our farm, please visit our website
http://www.freewebs.com/thegarryfarm/
Please
check out our feedback.
http://spreadsheets.google.com/pub?key=pcz6aC_klXJDTE8H01hR-RA
and the current feedback system at the top of this listing.
More information about our full time farm and our philosophy is available at our website
http://www.freewebs.com/thegarryfarm/
or
facebook The Garry Farm
Since we full time farm, the website may not have all the flocks photos. That is an ongoing work project for us.
Please let me know if you have any questions. Thanks for your interest.
Happy Bidding and Happy New Year's
Thanks and have a blessed day. Nancy