I have 25 Jumbo Cornish Cross from Schlects Hatchery that are 3 weeks old. I have them in a tractor moved daily. However, the mess that is left daily leaves something to be desired. My husband, reluctantly, agreed to not complain as I raise the "mutant birds" so I need to be on top of minimizing the waste.
What can I do to the previous days patch of grass to insure it does not die, become a matted mess of feed and poo, or a fly convention. I have DE, but it is raining alot here which makes it useless.
Help a first time meaty mom out PLEASE!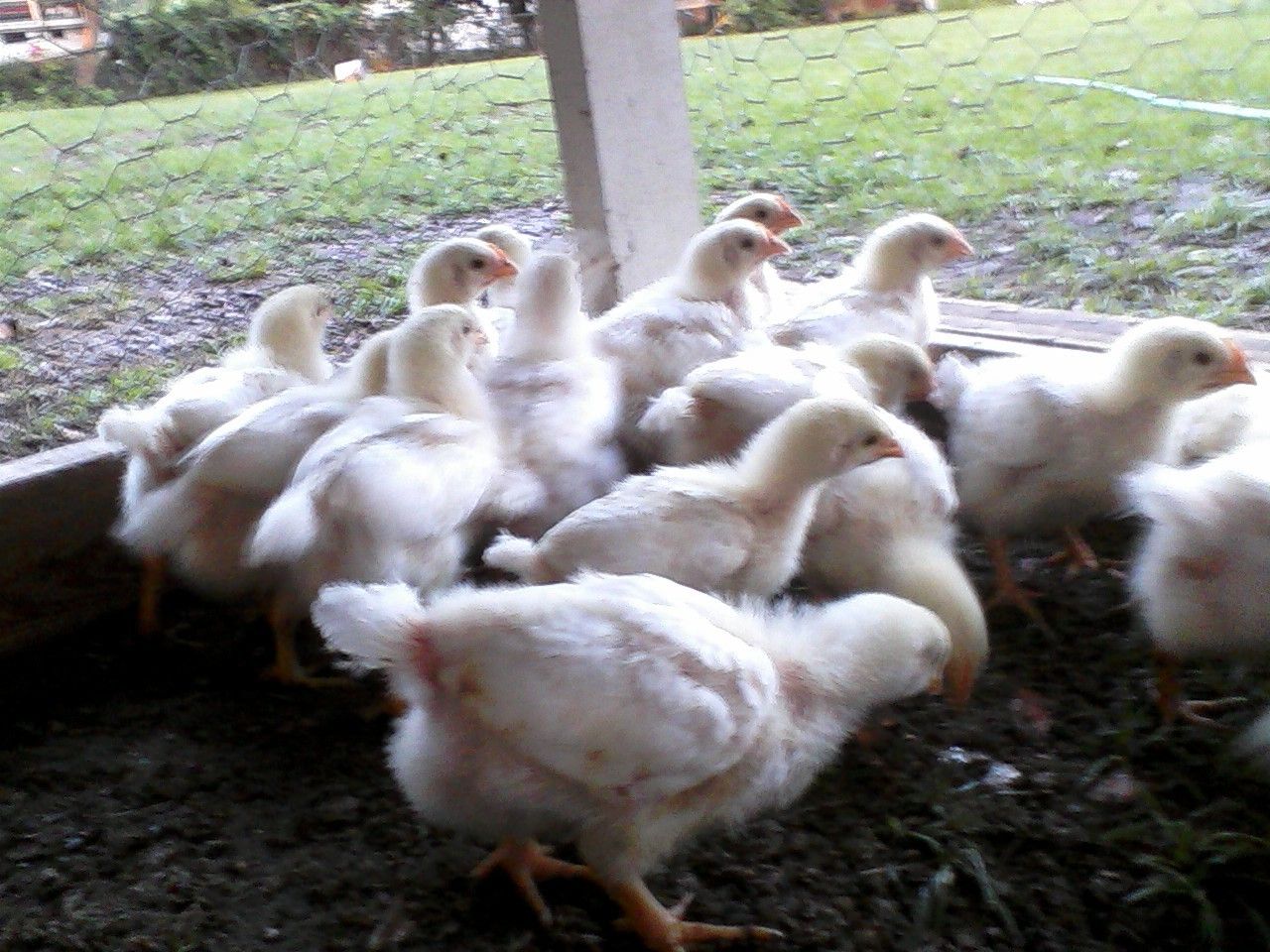 They are in their awkward stage...but I still appreciate their potential.