Welcome to the Crazy Egg Auction!
Up for bid is 9 Serama Hatching Eggs. My breeding stock came from Jerry in LA, the premier breeder in the U.S.
Bidding will start at $10.00. Winning bid will need to add $10.00 for USPS Priority Mail Shipping.
I usually do not offer Serama eggs for sale however my vaca will fall into hatching time so I cannot put them in the bator.
Eggs are fresh (gathered today and yesterday). I have around 98% hatch rate with my birds.
Auction Ends tommorrow night (Thursday) 5:00 CST and eggs will ship out promptly on Friday if payment has been made.
Happy Bidding!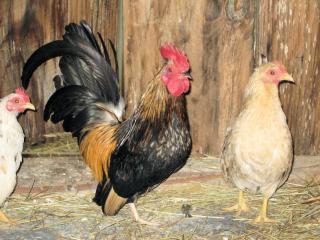 Last edited: