This is the parents of the biddie in question. Based on their coloring I would never have expected for the offspring to look like it does but I think it is lovely.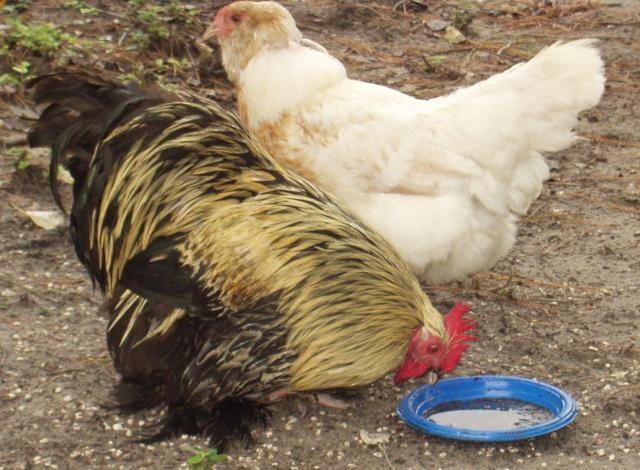 Here is the biddie, who I hate to admit that I think is a cockerel, what do you think?
It has lots of extra fluff from the cochin pappa but has the body shape, beard and eye fluff like the EE mamma.
It hatched out on July 1st, so it is 9 weeks old now.
It would not stand still so that I could get really good photo's but here we go, pullet or cocerel?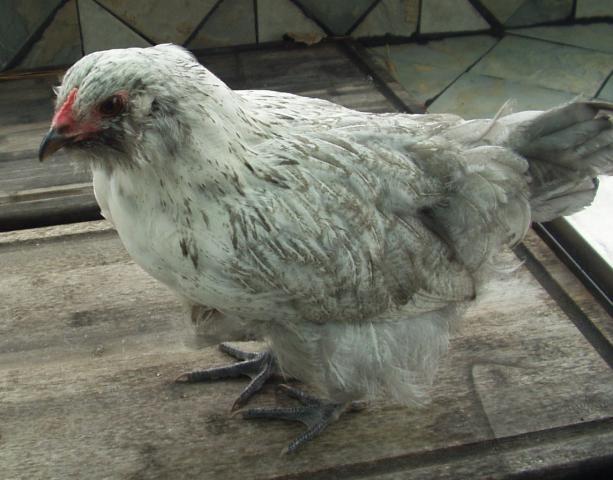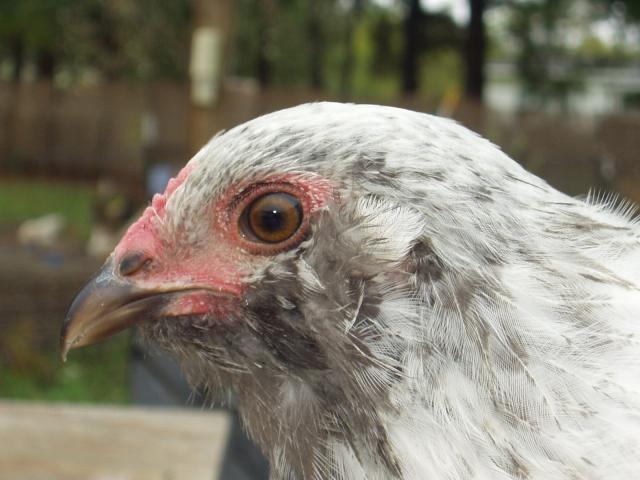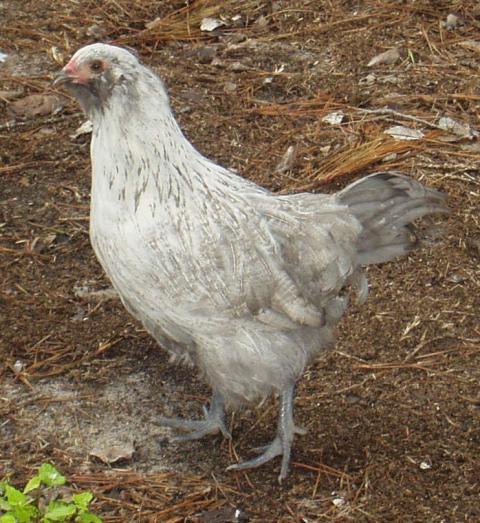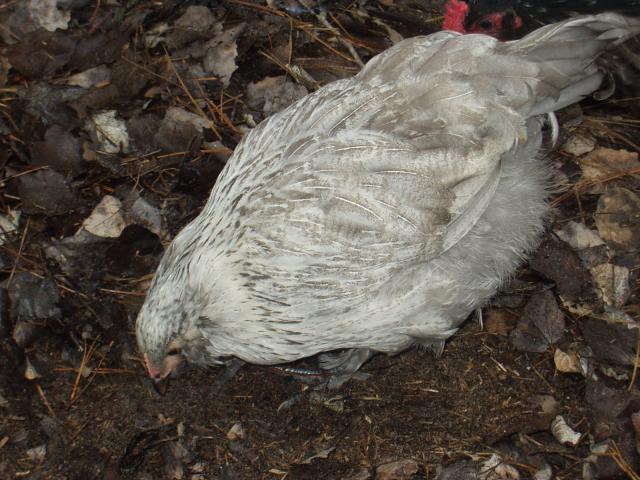 Here it is with the other 3 hatch mates, 2 of which I know are cockerels for certain, 1 started crowing at 3 weeks.