I am new to raising chickens, having ten 5-6 week old BR's. I also have taken up photography in the last several months and love to find reasons to take out my camera. Well, it was not intentional, but it seems that raising chicks presents plenty of photo ops. They are full of personality and fun to watch.
It is hard to get them in that perfect shot, but snapping off shots to get is nothing that I am a stranger to. Once they are older and free ranging they will be more accessible as right now the best shots are from inside the coop or through the run wire. I use a couple of different editing programs to clean them up or enhance a little.
Again, I am fairly new to photography, hope you like the pics. You can go to my web page and see other pics I have taken in my spare time.
This is my favorite Roo Dave. named after my best friend.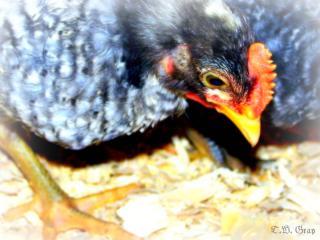 One of the girls sitting on the pop door frame.
A couple chicks sharing a drink after a rough day.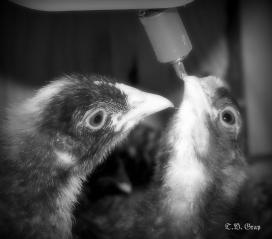 Dave and some gals.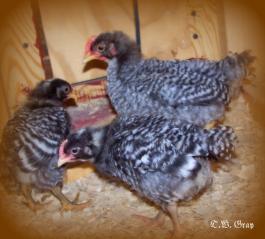 Close up, Vogue....