Love God, Hubby & farm
11 Years
Apr 13, 2008
8,372
426
326
Combo of 12+ eggs from two of The Garry Farm's rarest, biggest and most colorful, beautiful flocks. Because my incubators are full, this gives you a chance at some eggs that are normally sold in much larger amounts. If there are some that you prefer over others, I'll work with you to get more eggs unless they are part of another prepaid order. You will receive no fewer than 5 from each group. Your total will be a minimum of 12 eggs from the two groups and it is expected to be more!
Group #1 – Hatching eggs from Lavendar Project Orpingtons
These are lavendar orpingtons from our Hinkjc lavendar Project Orpington line....All the babies will be lavenders and carry the lavender gene. And all future babies of the babies will be lavender, etc.
These Lavendar Project Orpington Eggs these are from a beautiful flock born from Hinkjc eggs. In this flock, there are only Lavendars!
A baby from the Lavendar project orpingtons: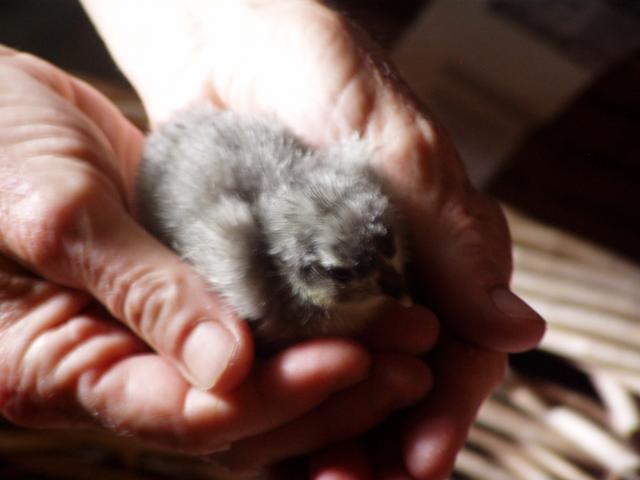 Some of the adults:
Here are pictures of some of the second generation (for our farm) Lavendar Project Orpingtons
One of the roosters:
One of the younger hens - she's still growing: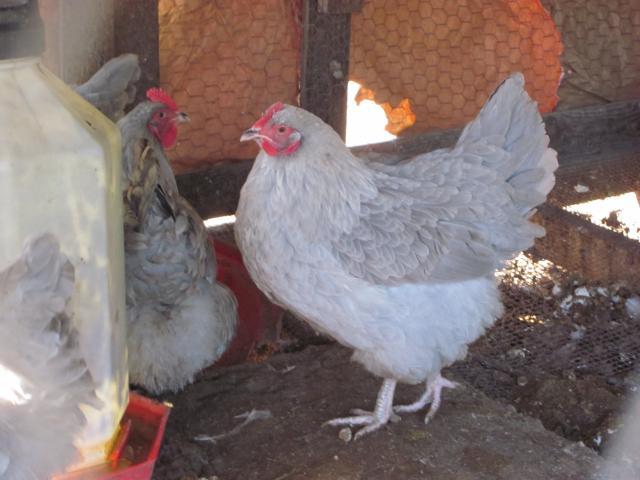 Six Lavendar Project Orpington chicks from a custom hatch earlier this year. The other babies stayed at the Garry Farm.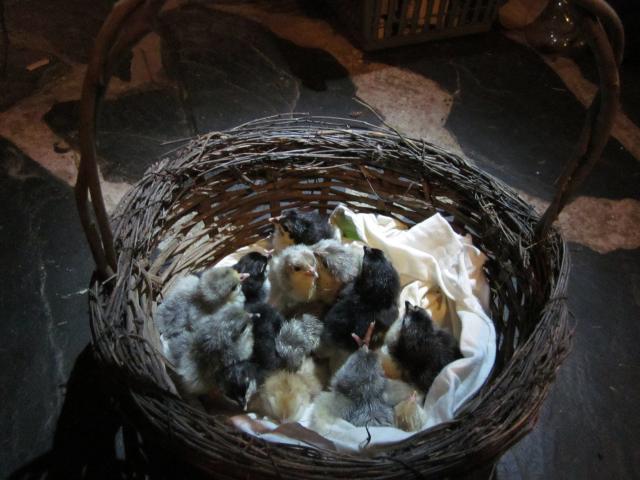 Group #2 Split Black/Lavendar Orpingtons
Christmastime, 2009, I purchased a batch of Hinkjc's split black/lavendar orpington eggs and I received a second batch in January 2010...This flock has been laying now for several months. I have 1 rooster for 4 hens ratio and fertility has been great. I'm doing a test run on them now and have 100% fertility and development showing even in my stryofoams, one of which has to be reset every 4 hours! I must repair my cabinet
Pictures below are with my now famous $39
walmart
camera..and that is deer fencing that covers the top of the pen...These are really big birds I wanted to be sure you knew it was deer fencing. Deer fencing is a much wider plastic that the fencing on the side of a chain link. Hope that helps with perspective of the picture and their enormous size.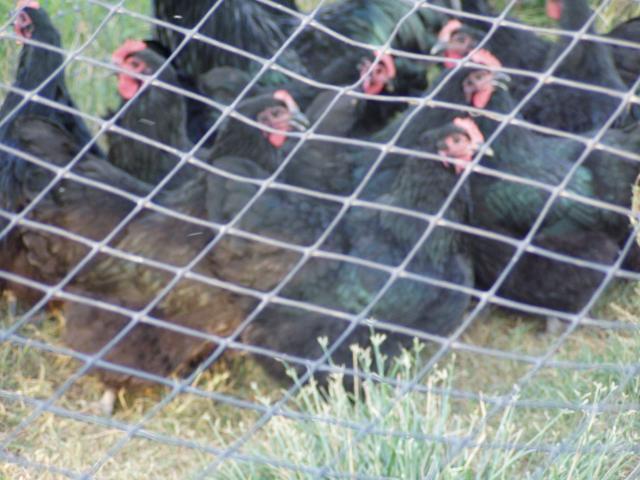 [URL]https://www.backyardchickens.com/forum/uploads/8875_partialsplitlav.jpg[/URL][/img}
Babies from Group #2 will be visually black or lavender. In terms of genetics, Split x Spit will yield on an average 25% Lavendar, 50% Split Black Lavendars, and 25% Black Orpingtons.
[B]Payment and shipping information:[/B]
Paypal address is:
[email protected]
[B]Please be sure that your paypal mailing address is current and if you want to pick up at the post office, please let me know via a pm your phone so I can put it on the box![/B]
If you want insurance, please send $18.70 not $16.70 for shipping as the insurance from USPS costs us $2.00 more. If for any reason you want us to add a heat pack to the package, it is an additional $2.00. I do presently have the heat packs and can add as needed/requested
The shipping listed is average based priority mail, confirmation delivery,packing materials, etc. plus our delivery to the post office. If you want xpress or insurance, it will be more. We ship eggs in the same way we would like to receive them. We bubble wrap each egg separately, putting in a regular box (not an egg carton) which is then cushioned and set in a larger box. These are not the prepaid priority boxes but we use the large boxes that can be ordered through USPS as the standard mailing box. Our mailing costs can often be higher than the prepaid boxes but we find that they arrive in better shape, so it's well worth the extra time, packing materials and shipping costs. Occasionally with a large order, we will use an even larger outside box. Even as carefully as we ship, we cannot guarantee that there will be no breakage in transit. [B]We do not guarantee the percentage of your hatch as the incubators temperature and humidity are very variable.[/B] We will provide assistance to you during the hatch and help in every way possible to have the best hatch possible.
We are a chemical free farm and farm full-time. We feed our animals with the best feed, sprouted grains, fresh grasses, treats from the garden and loving care. For more information please visit our farm site [URL]http://freewebs.com/thegarryfarm/[/URL] or visit us on facebook - The Garry Farm
Please check out our feedback.
http://spreadsheets.google.com/pub?key=pcz6aC_klXJDTE8H01hR-RA
We also have feedback in the new system as you'll see above
Please pm me with any questions/orders and we'd be so honored to fill your order. Thanks for your interest. [COLOR=green]Happy bidding and have a blessed day! Nancy [/COLOR]