We are REALLY new to keeping backyard chickens, and my husband and I have just finished the coop and run for our chickies. They seem to like it

The coop is a 5 1/2 X 5 1/2 predator-proof lean-to made of wood and hardware cloth, and the run is a 9 X 5 1/2 area enclosed with chicken wire. (I know the chicken wire isn't predator-proof, but they go into the lean-to at night and are locked up tight in there

We still have to add some landscaping around the outside of the run, some more decorative touches, and roosts in the coop, but it is almost completely finished. Here are the pics:
One side of the coop and run: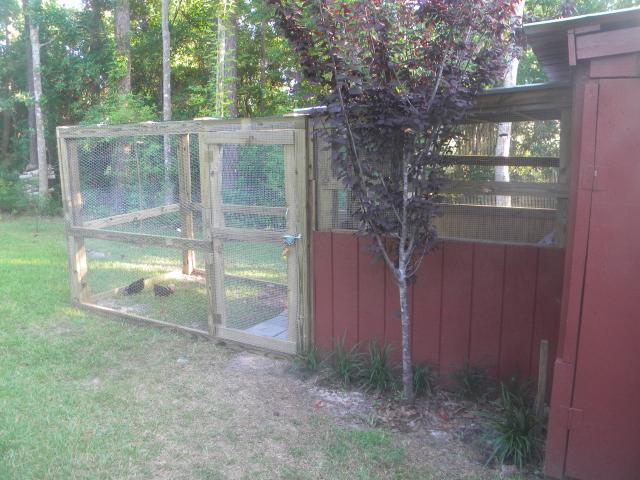 The other side of the coop and run:
Chickens (5 weeks old) in the run: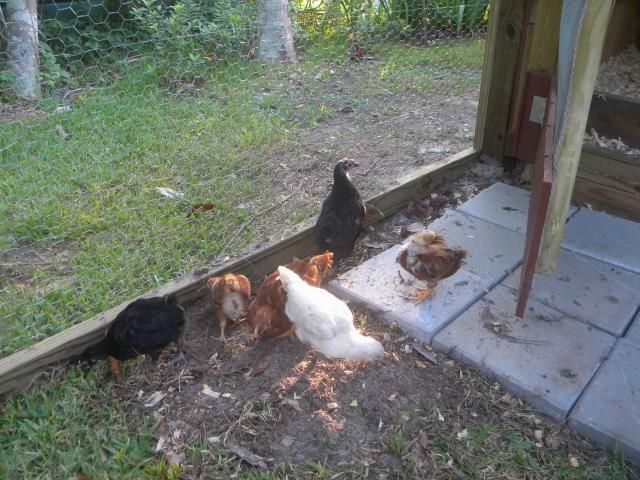 Coop Interior:
Feeding Area: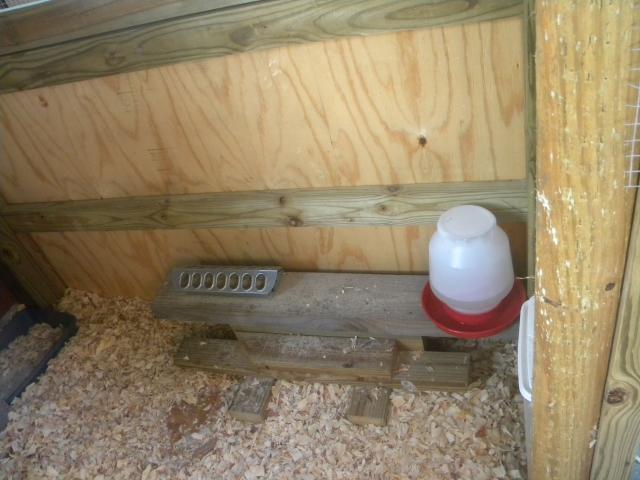 The one and only decorative touch in the coop, a metal sign:
As of right now, we have 6 chicks (1 black australorp hen, 2 Rhode Islands red hens, 1 Easter Egger bantam hen, 1 RIR bantam (sex unknown), and 1 BA bantam (sex unknown). The number of chickens we have may decrease because the 2 of indeterminate sex must go if they become roosters. Anyway, the 6 of them currently have 30 square feet in the coop and 50 square feet in the run.
Last edited: