I was inspired by
azmotogirl
. We have had this playhouse in our backyard for several years, but our kids didn't like to play in it because of spiders (one of the reasons I wanted chickens was to eat our bugs!!!)
This is the front view. The coop should have some shade from this little tree in the morning. There is a fan to help cool things off during the heat of the day.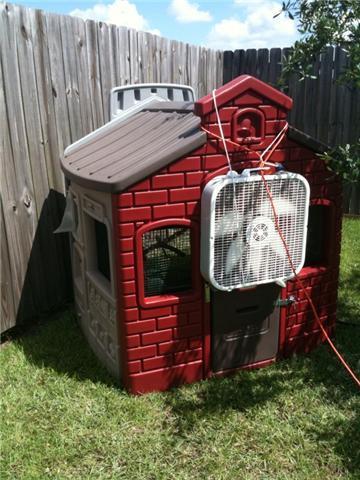 The lean to looking thing in the back is a cage where one chick is isolated due to feather picking. She can see her sisters in the coop.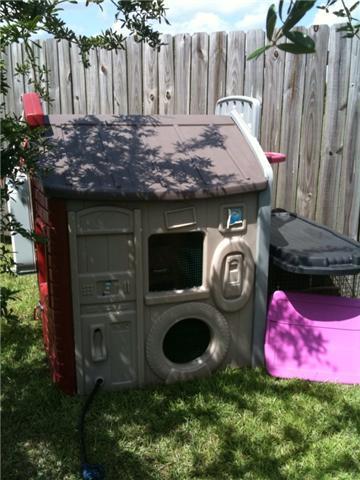 I used pancake screws with washers to attach the hardware cloth, until I ran out of washers.