Bought 4 EE chicks at the feed store about a month ago, all from the pullet bin. However one of my "pullets" seems to be a bit different from the others. They don't have secondary sex features yet (such as combs or waddles, or those nice easy to distinguish feathers), so it's hard for me to determine if this one girl is really that. She's definitely pack leader, and a lot more aggressive toward the other chicks, but I don't know if that's just her being queen, or if she is really a king. Am I just overthinking this? (It is my first foray into chickens on my own).
Here are some pics of Miss? Jennifer Anist-hen.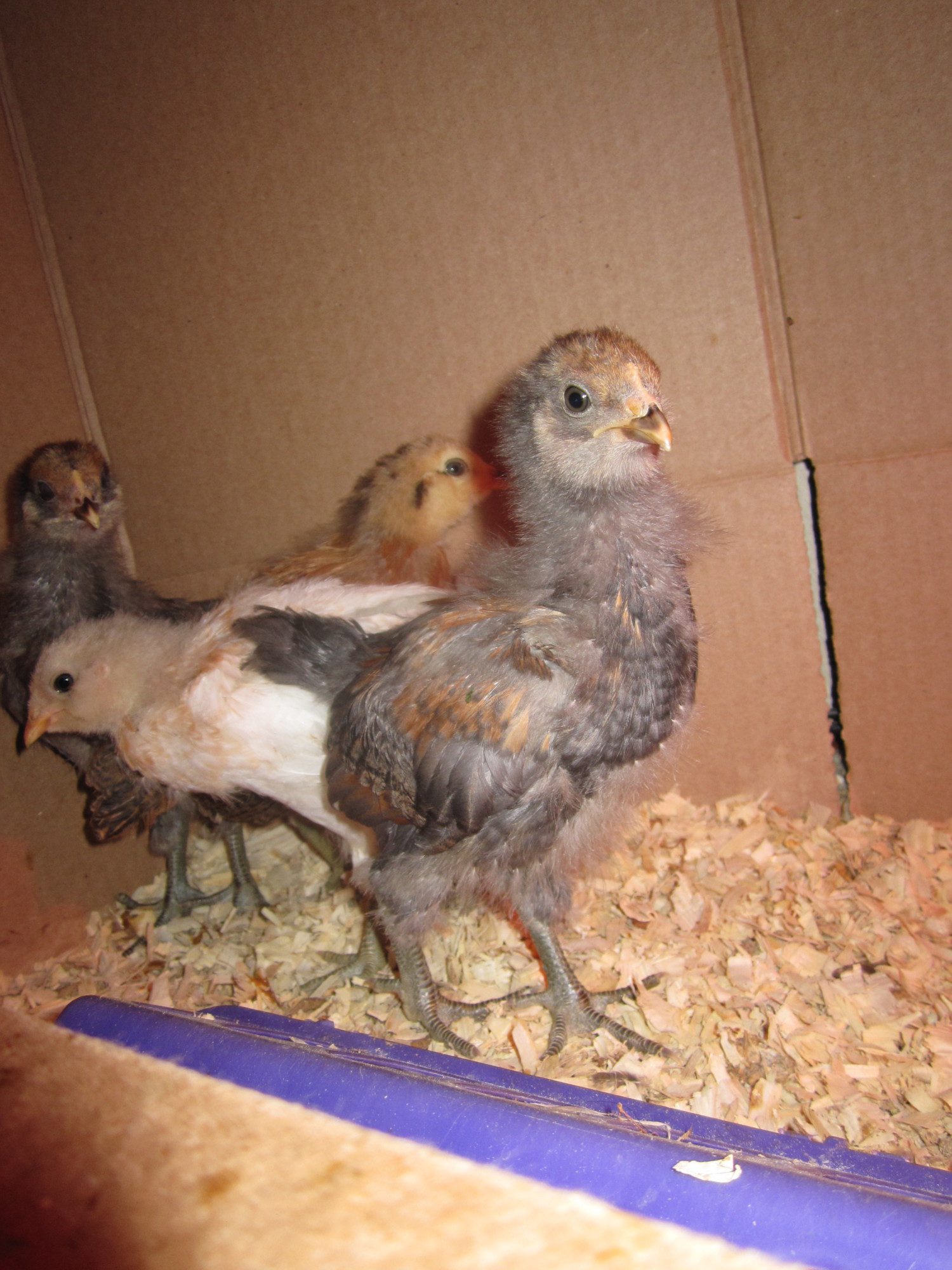 Group shot with Jenny in front.
And just wanted to say, since I've been lurking on this site even before I got the coop and the chickens, you guys rock!