We just purchased several chicks from Ideal Poultry and realized we weren't sure which chick was which with our three black chicks. Two are Cuckoo Maran Pullets (
link
) and one is a Production Black Pullet (
link
). Question is which is which?
In these pictures one is of all three chicks, and then two more pictures of the Crooked Toe chick + Yellow Chest or 1/2 Yellow Chest. We're splinting Crooked Toes w/pipe cleaners and giving her some vitamins so hopefully she'll be ok!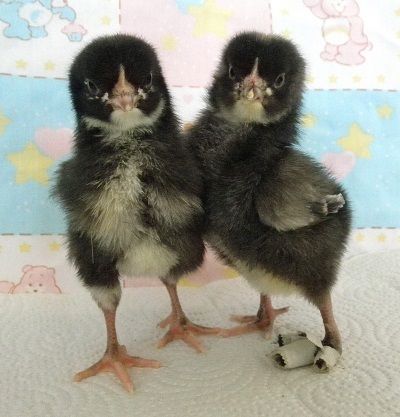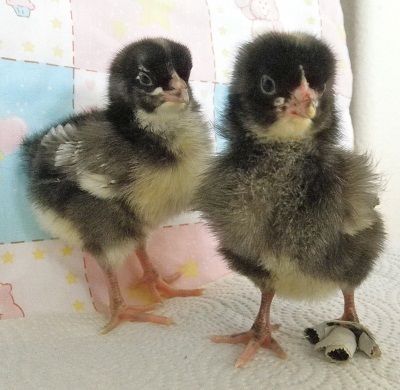 1/2 Yellow chest has a distinct yellow spot on her head while the other two are more faded, but then if I had to guess I'd say the Yellow Chest was the Production Black.
Does anyone have any pictures of adult Production Blacks you'd purchased from Ideal Poultry?
Thanks!
Renee
Last edited: