Oct 23, 2018
93
342
108
My Coop
The result is really not important as the general consensus on Mars is that Roosters are cool! But, lets have some fun. I have two Delaware chicks from the same hatchery with 95% sexing rate. I bought 1 Delaware pullet chick (with some other breeds), they sent 2 and one displays obviously redder wattles than the other, and has for a while; hence the name Roux.
Sorry, no good photos of feet/legs, but they're about the same on both birds anyway. Kanga is only slightly smaller than Roux. Most likely I've just got a pullet who blushes hard, and often.
Pay no attention to the geezer in the background. I have no idea who he is, and I've never seen him before in my life (and neither have you).
The Poll question is specific to Roux. Pretty sure Kanga is a pullet.
Kanga :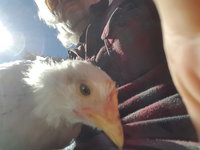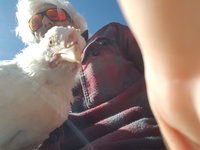 Roux :