Jun 7, 2012
25
64
115
My Coop
Knowing full well that buying shipped eggs is a huge gamble I bought eggs off of
eBay
anyway and all arrived safe except for one. I paid a stupid amount for these eggs so instead of admitting defeat and cutting my losses (like I should have) I did a little research and found posts suggesting
there was still hope
if I sealed the cracked egg with candle wax or tape or something. I thought
"Why not try a teeny tiny smidge of super glue (gel)? After all, super glue was invented to help seal wounds during WW2. Why not seal a cracked egg? Why hasn't anyone ever tried or posted about this before?"
Hope is such a wicked trick of the mind. Heh!

Cracked egg day of arrival:
Cracked egg sealed w/ super glue 6 days into incubation:
When I candled the egg I saw a mysterious dark glob, which I mistakenly thought was some sort or progress or development so I opted to keep the egg in the incubator: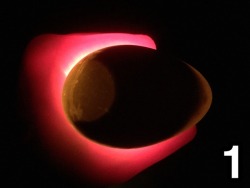 This is what I found the next day:
The cracked egg exploded.

Luckily the stank goo didn't get all over the other eggs, but it did get all over the incubator. It literally was a
HOT MESS
! I had to temporarily relocate the rest of the eggs and clean out the now super stinky incubator. I am hoping the short disruption doesn't negatively affect the development of the other eggs. I just wanted to make sure to share this experience for anyone considering sealing a cracked egg and proceeding with incubation.