I just took these pics. These white spots were not there yesterday.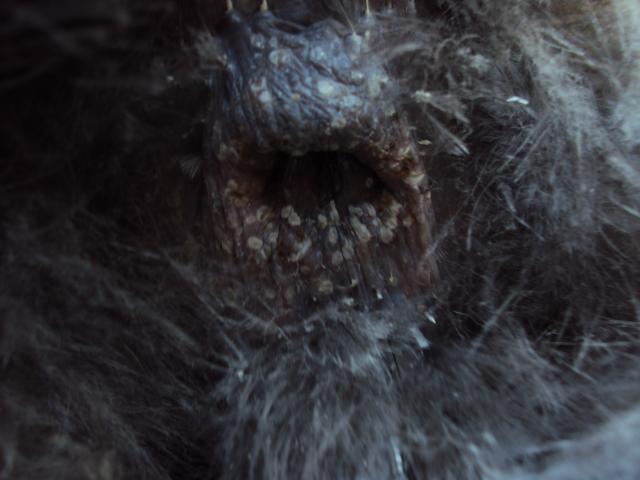 kinda gross looking i know. yesterday there were a bunch of lice (or mites?) around this area. my mom gave her a bath and today i saw no bugs but this!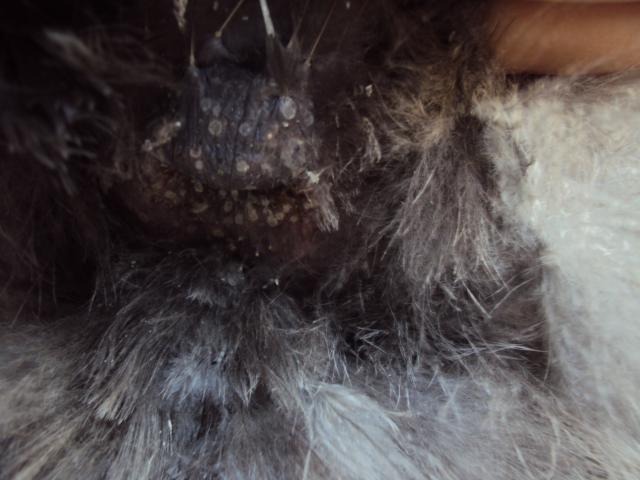 shes a silkie bantam hen named Nana... what is this? vent gleet? is there a way to fix this thats inexpensive?
her and our standards get yogurt and her poop isnt foul smelling, like it said as one of the gleet symptoms.