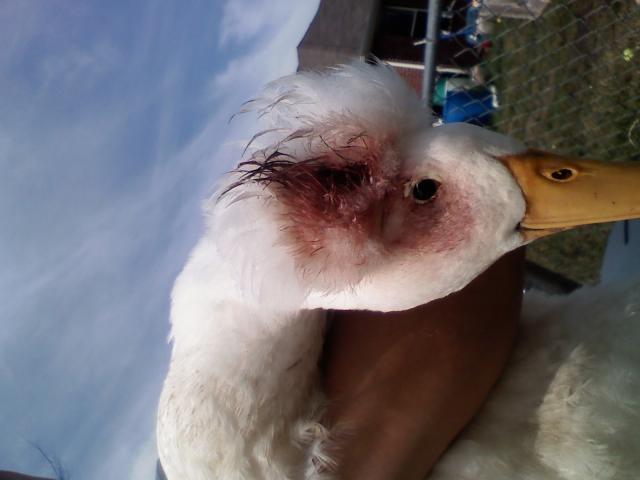 Okay, so I have read, clean the injury and use neosporin w/o pain killer for chickens... well, I dont have w/o pain killer.... and I don't know if it is fatal to ducks too?
I have no idea what happened. I walked out and found him like this. I cleaned it up and its like skin is missing... deep puncture... about 1/2" across x 1/4" wide. The eye looks fine except the part right around the eye seems is yellow. I don't know if he got pecked by a chicken (which I don't really think) or if he walked into the hay bale wire...
So is neosporin w/ pain killer okay for ducks? Do i need to give him water with antibiotic in it (I have Duramicyn I think... the yellow powder). Should I give him an antibiotic shot (I have Tylan)?
Thanks anyone with help!!!
Last edited: