Well lets start with the two ducks I have posted these two in the past with real mixed opinions. They are 5 month old now I think they are two females anyone else think differently? They are almost identical in size,not to much red in the face yet either.
2 girls 2 boys or 1 of each???
Miss Prissy
Deva formally known as G-Q but I changed my mind again and think girl???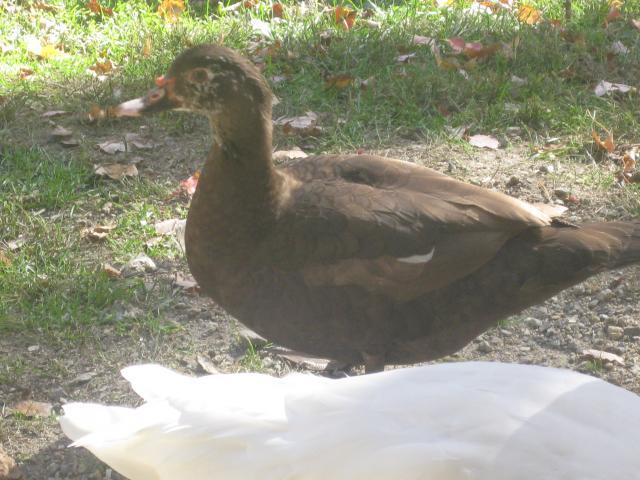 This little white chick I have no idea what breed she is .Most likely a cross but what? She is small at 3 1/2 months. She is the same age as the nh red in front.