OK, here is the last Easter Egger that I'm going to ask for help with today. Out of 14 pure white Easter Eggers this year, only one other has grown up to be a boy, and at this age he already some secondary colors beginning to peek through his shoulder feathers, so I'm having a hard time believing my eyes when they tell me that this one is a boy. It's those legs - they sure look rooish to me.... but like I said, I've really been missing it sexing these Easter Eggers lately.... This bird is actually pure white - those are dirt smudges for sure.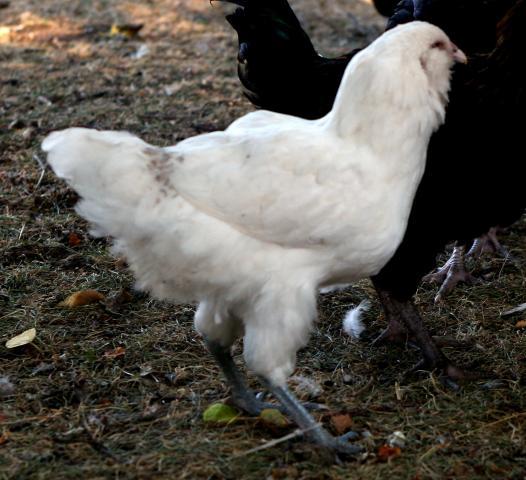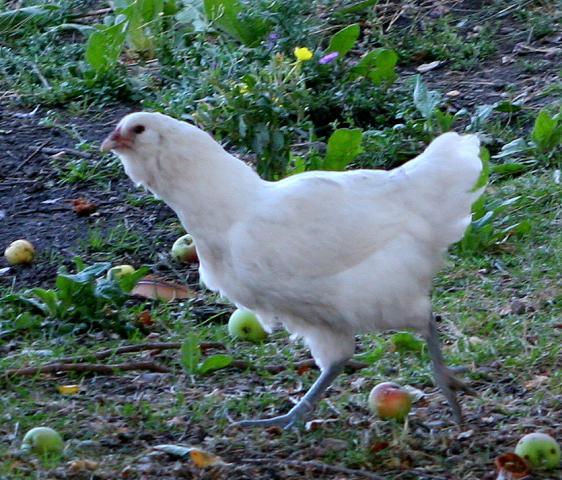 Again, thanks for the help!
And then, just because I can't help showing off a little bit.... the egg on the far left front is the first egg out my easter egger pullets this year. Not bad, huh?