Free to a good home to anyone in the Dallas area... I'm offering the renamed Apollo.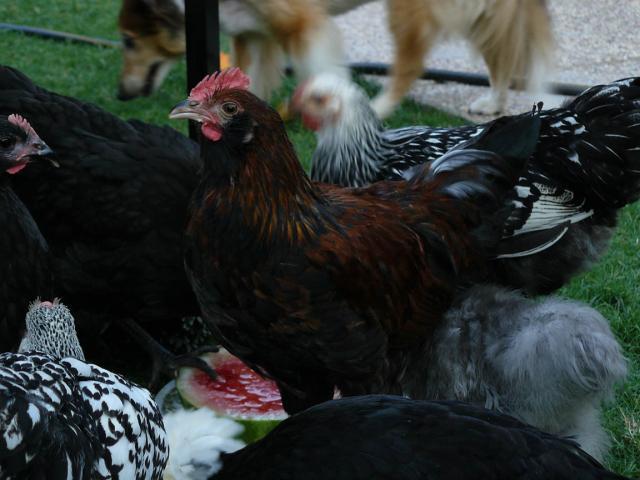 Since what we thought was a beautiful pullet has now proved to instead be a cockeral, he must be rehomed ASAP, so I am offering him here first.
Originally named Artemis for an early showing of hunting instincts, Apollo is 4 months old and has attempted a wing dance and is developing his crow. He takes treats delicately from the hand and is tolerant of being picked up and petted. He has attempted a few displays of dominance towards us (mainly just raised hackles and attempting to stare us down), but we make sure that we always win (even to the point of picking him up and carrying him around).
Despite his young age, Apollo has shown to have strong protective instincts towards his flock. From sounding an alarm of a hawk circling overhead to attacking a fake owl and one energetic chihuahua.
I'd love for him to go to a home where he'd have hens to watch and romance. I'm willing to drive anywhere in the metroplex to meet you. He is an easter egger and I'm told he hatched from a blue or lavender egg, so he has a good chance for passing on the blue egg gene.
Does anyone want to give Apollo a chance to win your heart?