Hi again, love this forum!
I was reading that sex-links are often indicated by a spot on the top of their head. We got some day-old Easter Eggers last week from Cackle Hatchery and two of this chicks are a downy yellow with gray wing tips. One has always had a dark spot on its head, the other had no spot but now, at 8 days old, has the faintest of spots. Does the dark spot indicate it's a sex-link Easter Egger? And would that mean it's a cockerel?
No spot, 3 days old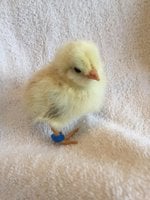 Dark spot, 8 days old: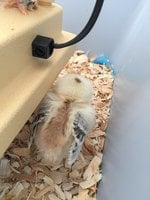 Very faint spot, 8 days old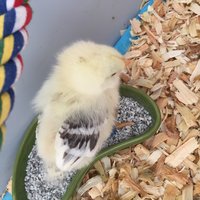 Eight days old:
Dark spot on left, light spot on right.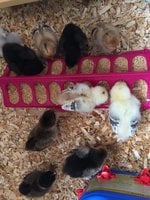 Thoughts? Thank you!