I have a regular Easter Egger, her name is time out. she was born 1st week of may. today i just got my first egg from her. and to my surprise....its WHITE!!!!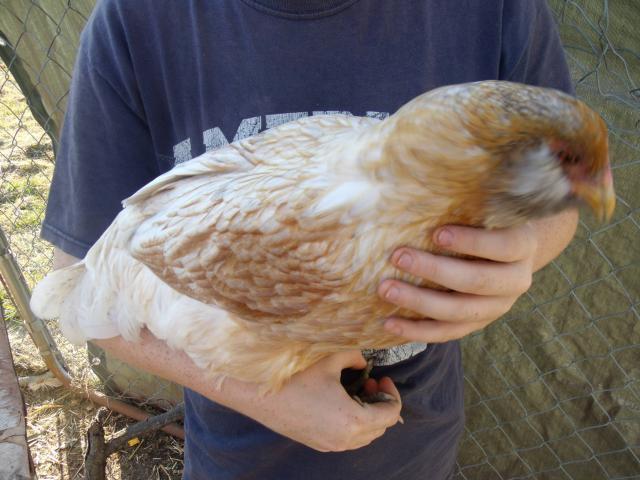 as you can see, she has the beard and tufts, she has green legs, and a pea comb. but today i got this egg...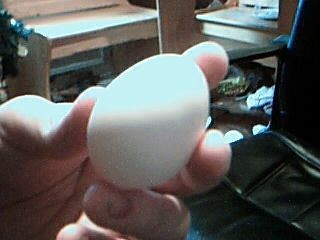 What in the world could have overpowered the green egg laying gene and given me a slightly off white egg????
(i'm slightly irritated because i expected a green or blueish egg, and i've been raving about it for the last 6 months about how great it will be....how to explain this to peers.....)