Faith & Feathers
9 Years
May 1, 2011
7,004
110
331
Here's the story of Ebony and Jazz, our two favorite chickens. Ebony is a silkie D'uccle cross pullet, and Jazz is a Silver suckwing OEGB cockerel.
October 20-21st, 9 out of 10 eggs hatched. the first one to pip was a tiny silver duckwing OEGB. The little chick pipped the egg on the 19th. We anxiously waited for the first little chick to get out!
But it didn't. A day later, and the little baby was still stuck. The egg membrane becmae hard and yellow, and we realized that it was starting to get
shrinkwrapped.
the chick was oviously struggling to get out. We tried to soften the mebrane by spraying some water on it. It didn't help. By this time, 5 other chicks had allready hatched.
We finally resorted (thanks to the help of BYC, thaks guys!) to snipping the egg a little with scissors. That woke the chick and it started a little progress!
2 hours later, nothing had changed. We gave the egg one final big cut. We knew we were risking that possibility that even if it did hatch, it might not be strong enough to make it.
A few minutes later, I heard a "PEEEEEEEEEPPPP!!" As fast as possible, I ran over to the incubator to see a newly hatched, slimy, tiny little brown striped yellow chick.
We named her Autumn. I had named nearly all of the chicks! There was:
Autumn
Bubba
Ebony
Winter
Licorice
Wasabi
And 3 other chicks that weren't named yet.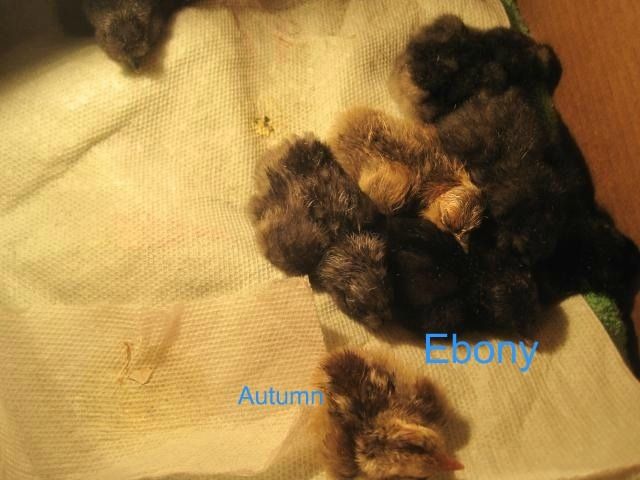 About a week later, 8 out of 9 of the chicks appeared to be silkies, while little Autun was the only one with real feathers! The big silkies picked on little Autumn, and she didn't seem to be doing to well. We put her in a little warm box with one other chick; Ebony. Ebony seemed to be about the only chick that didn't pick on Autumn.
v In the box with another chick; Winter.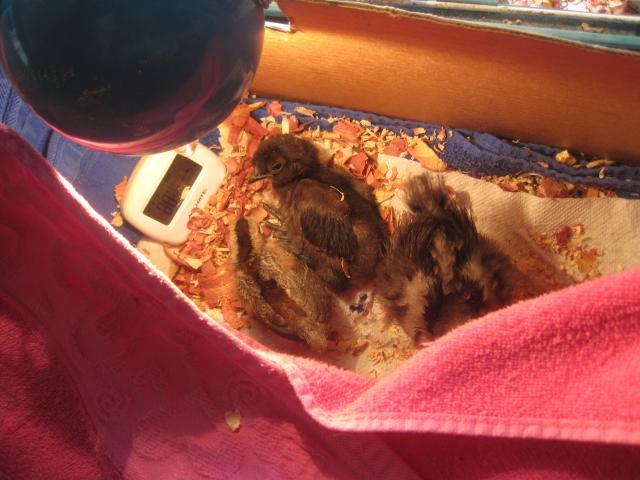 A while later, we realized that Ebony wasn't a silkie. She looked like one, but her feathers were coming in, and they were regular feathers! Not only were they a beautiful pitch black, but they seemed to be the softest feathers ever!
We found out that she was a silkie D'uccle cross.
Skip ahead a month or two, and we realized that Autumn wasn't a girl. We renamed him Jazz.
Now, it's the other way around. Jazz protects Ebony! Ebony is now my favorite chicken. She is the sweetest, fluffiest, softest, snuggliest bird ever! Jazz is a sweetie too. He is my family's favorite. He'll fall asleep anywhere!
They are still great friends. They're always together. Here thay are today.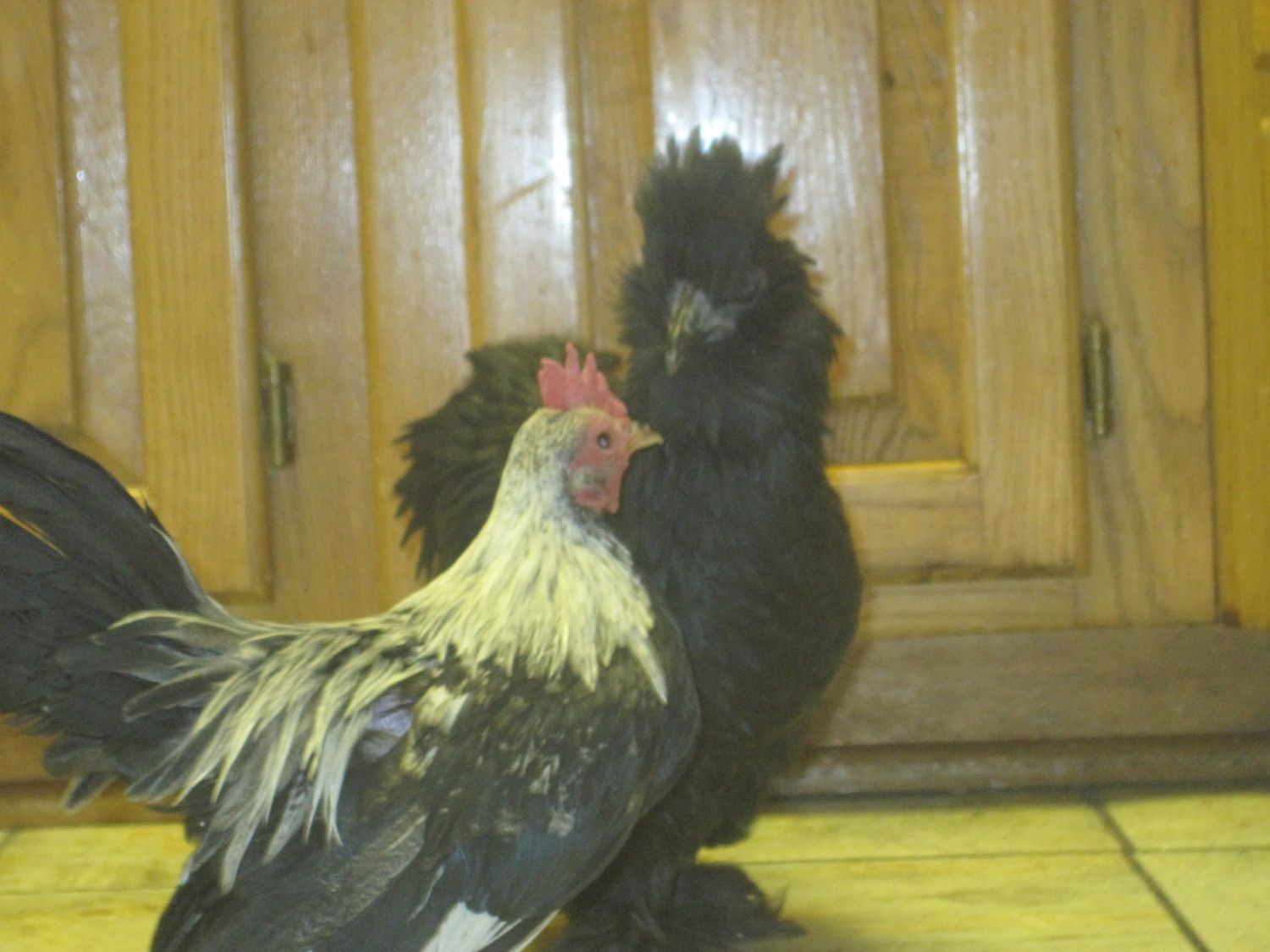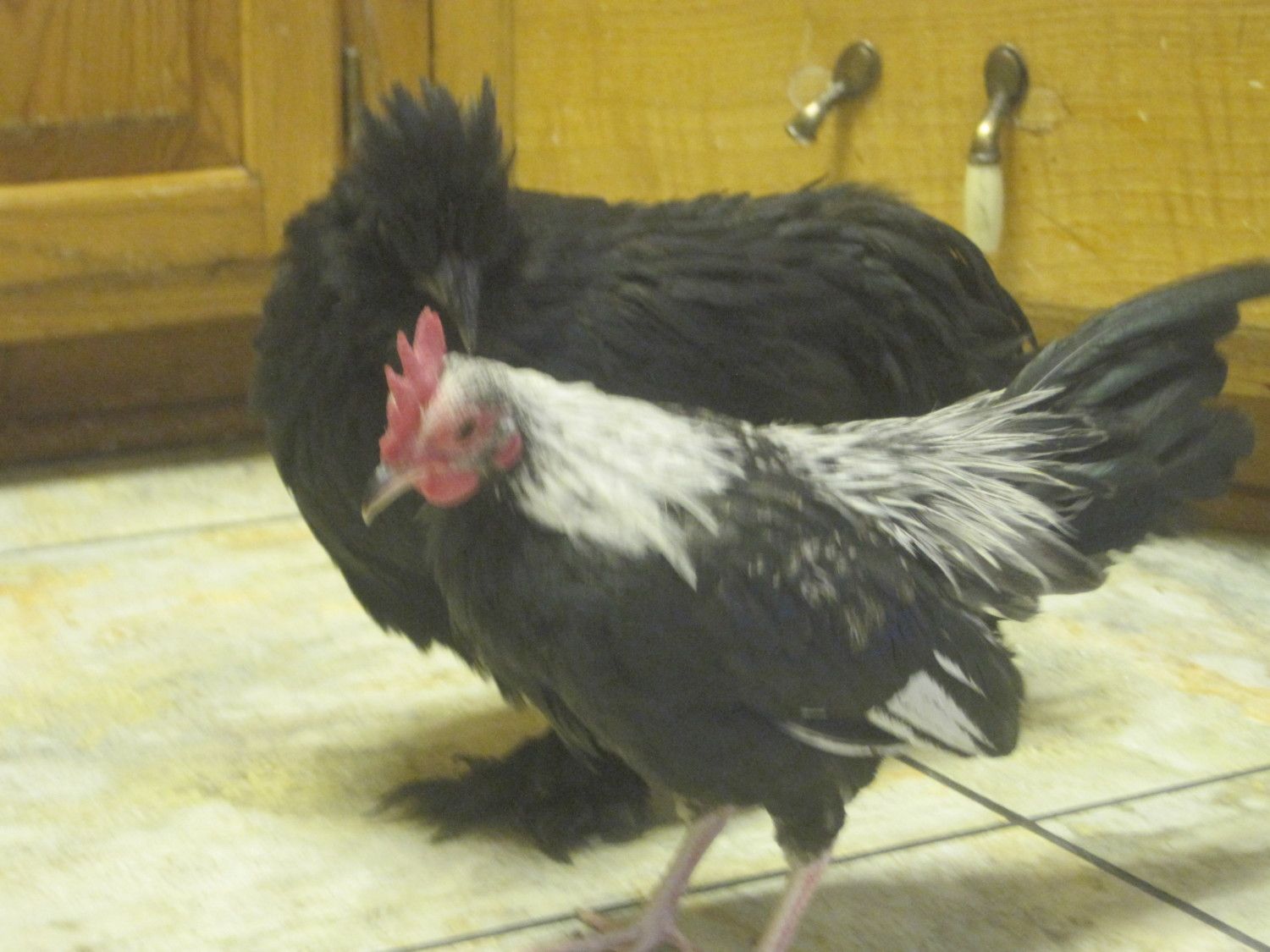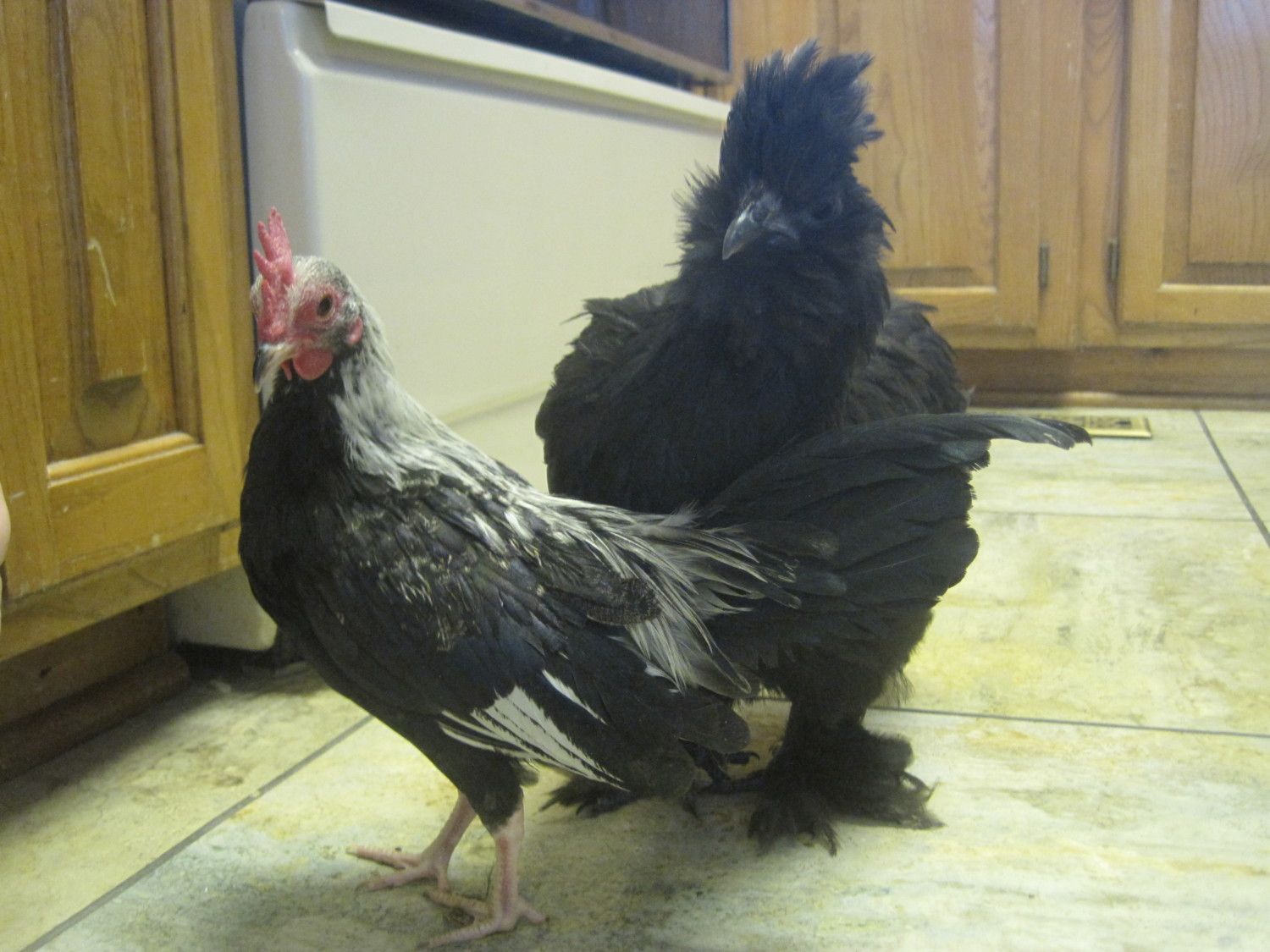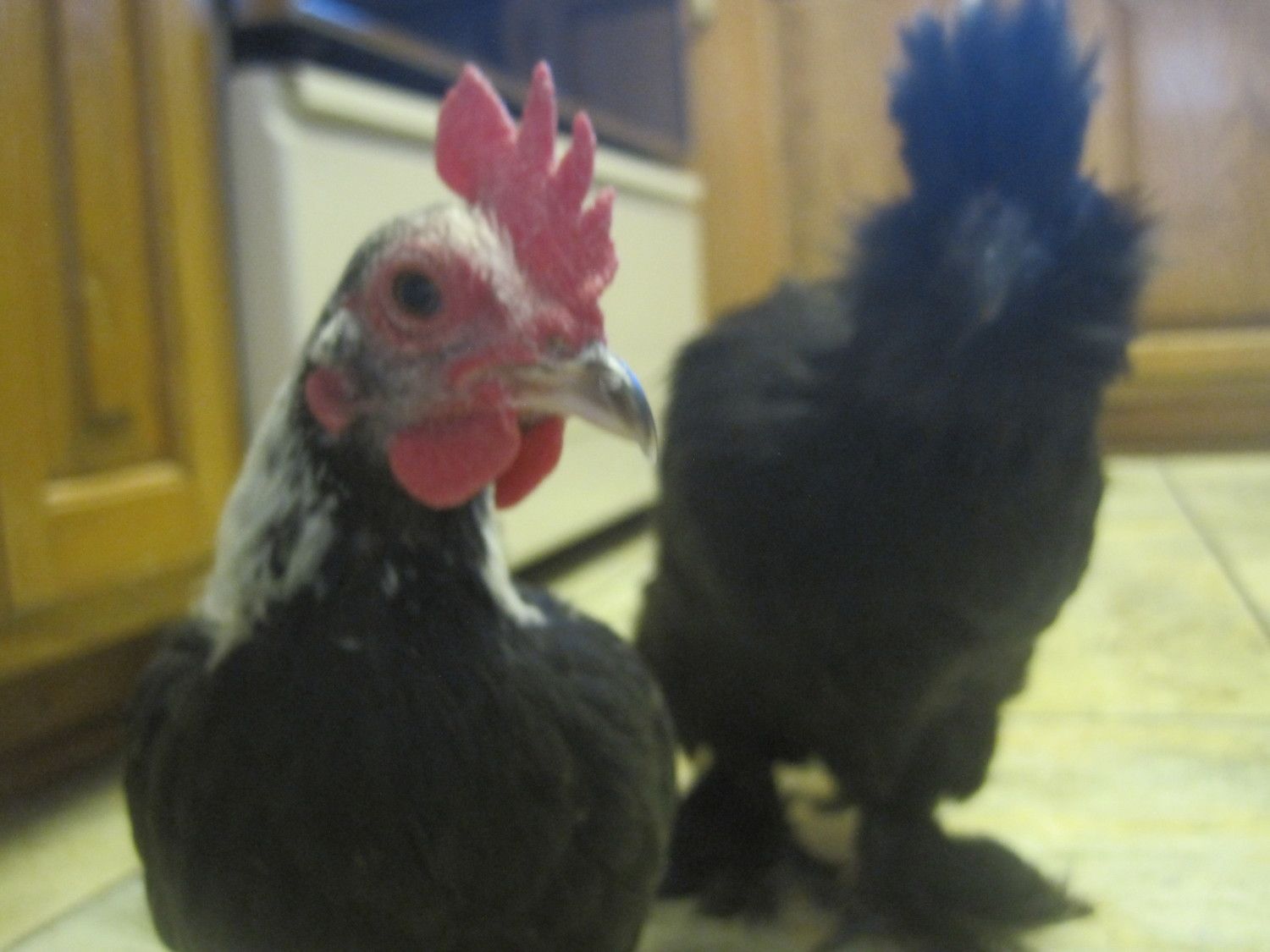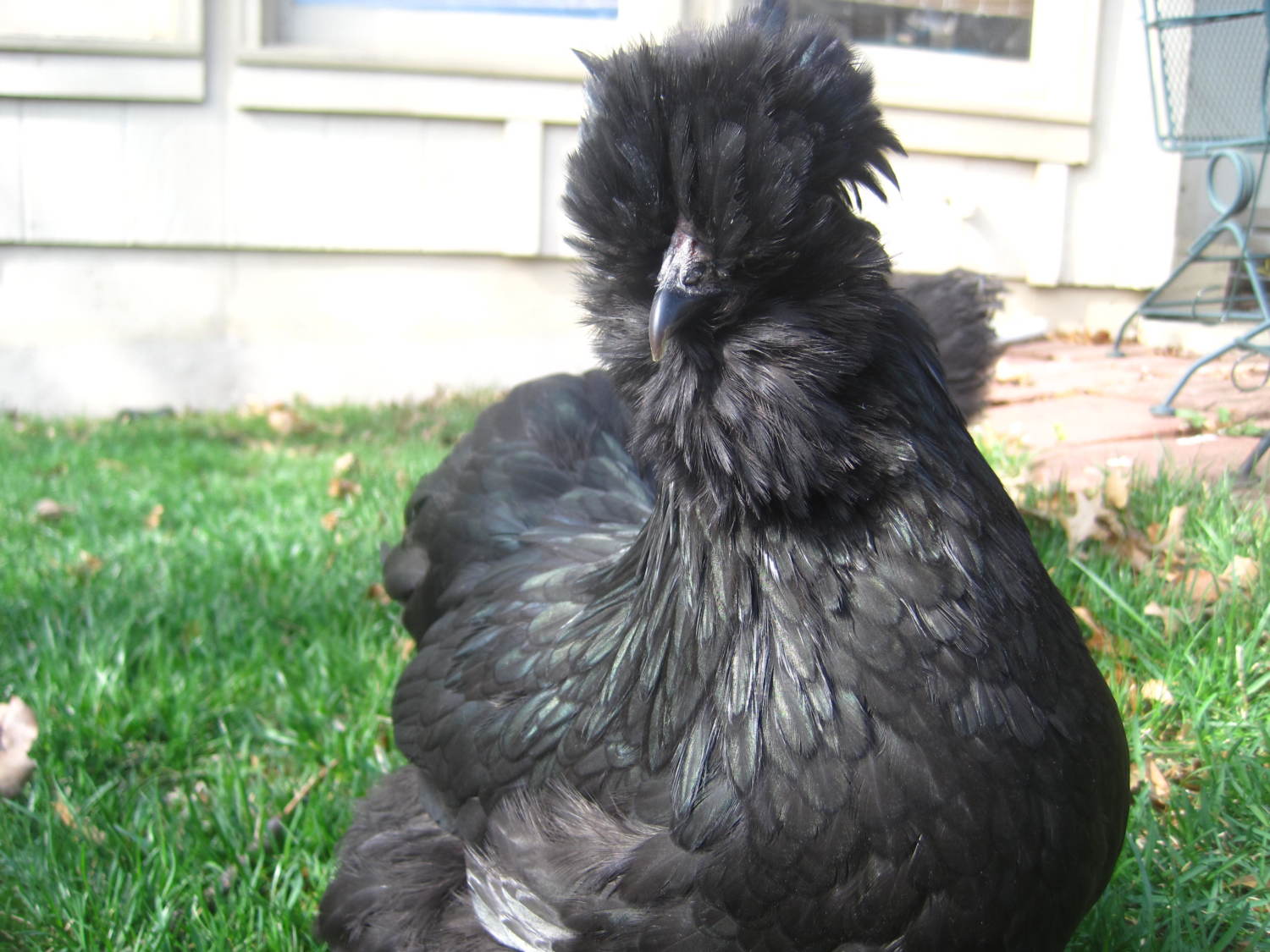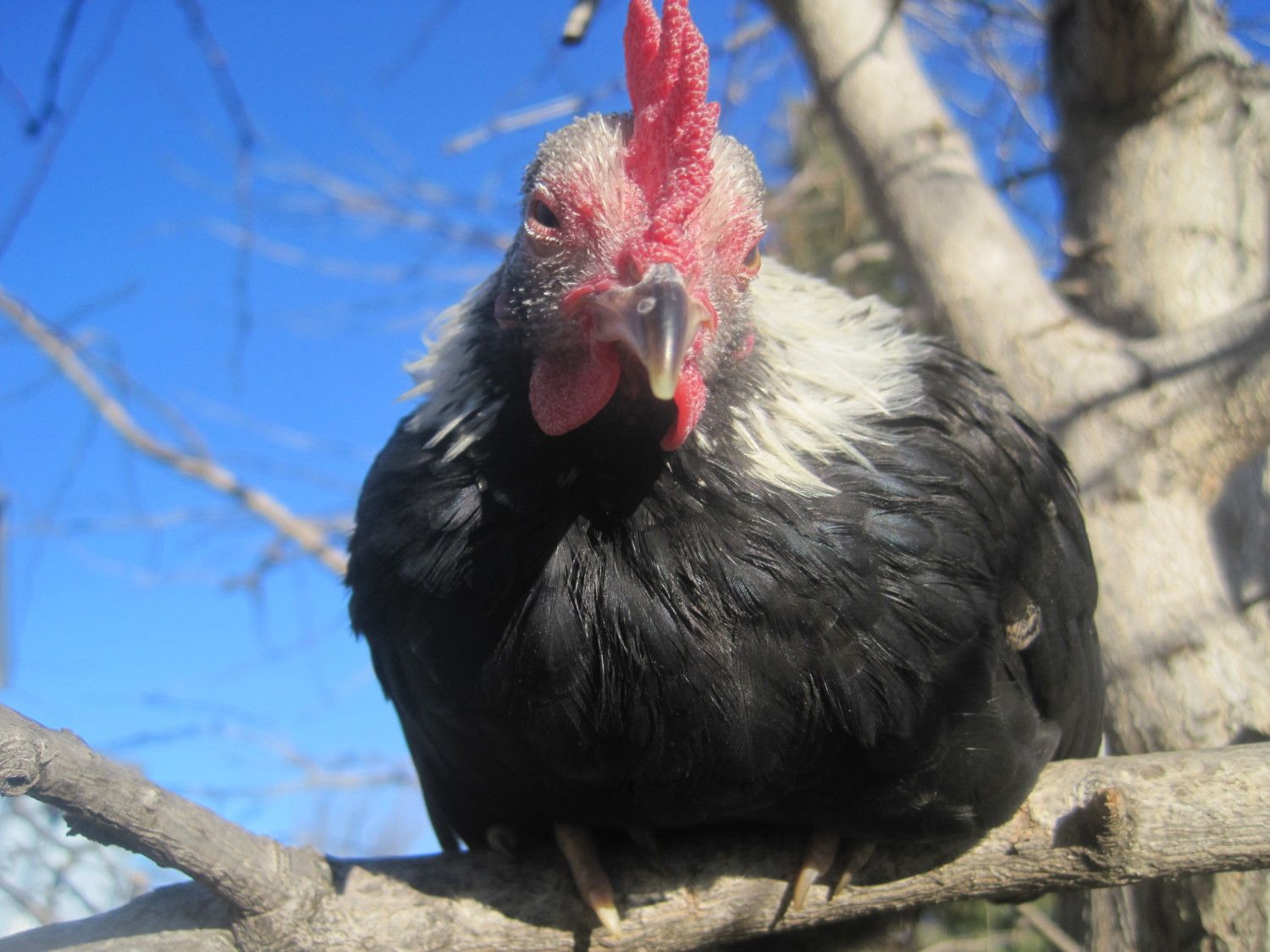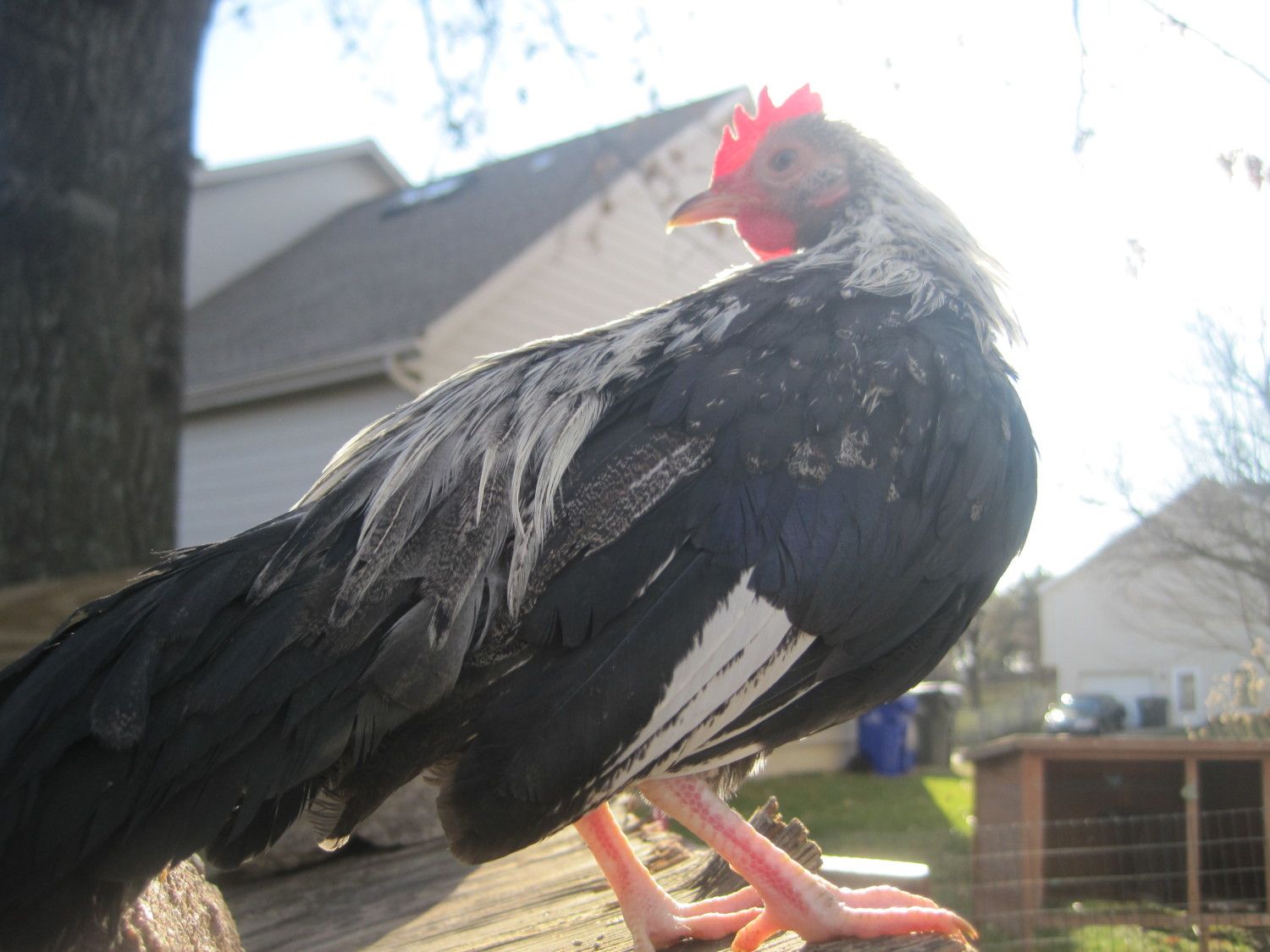 Last edited: