One of my EE hens is laying really tiny eggs all of a sudden. It's not every day but we've had 2 of them now. This is the same hen who used to lay up in the woods but is now laying back in the nesting box. She's the smallest of my hens but not THAT small! She had been laying normal, if smallish, eggs up until this.
You can see the difference here: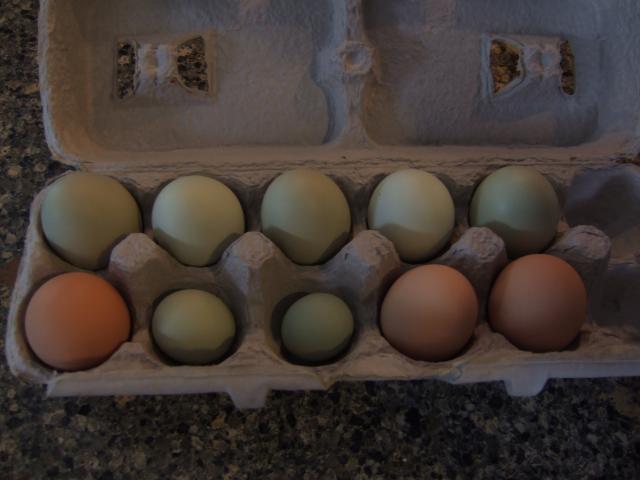 We cracked the 2 tiny ones open and the shells are normal. The teeniest one had a little bitty yolk, the other small one had a slightly larger yolk but not anywhere normal - about the size of a pencil eraser head.
What could be causing this? They eat a total chicken feed, plus yogurt, treats etc. It did just get cold here recently so I wonder if that maybe has something to do with it.
Any thoughts?