So, I got my first egg on Friday, YAY!! From one of my RIRs. She laid it in the sand under the coop. Oh well, first try!

We already had plans for a weekend trip & left that night, after asking my Dad to check for eggs if he came over to check the garden.
Came home Sunday evening & found two more eggs, in the nest box this time! YAY, fast learner. Then my Dad called & said he had picked up two earlier Sunday, one huge & one tiny! Huh, must have two that started laying & those ones were from Saturday.
So I went over & got them last night, the one was truly giant, about 2.5 times the size of others. Wondered if it was maybe a double or even triple yolker!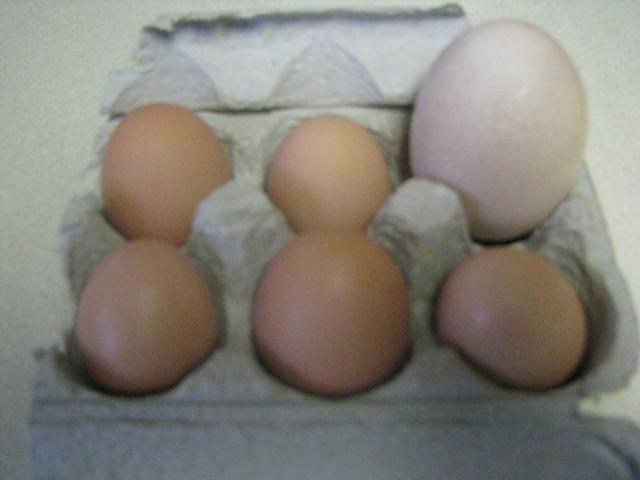 This is what I found, an almost normal size egg inside the giant one! Had read on here about it happening, but was suprised to get one on the first or second egg

ETA: Both the large & smaller eggs had yolks. We didn't eat them since the large egg had some thin spots on the shell & the yolk did have a couple brownish spots.
Last edited: