After a couple months of off and on production, moulting and who knows what else, I was presented with a little prize this morning.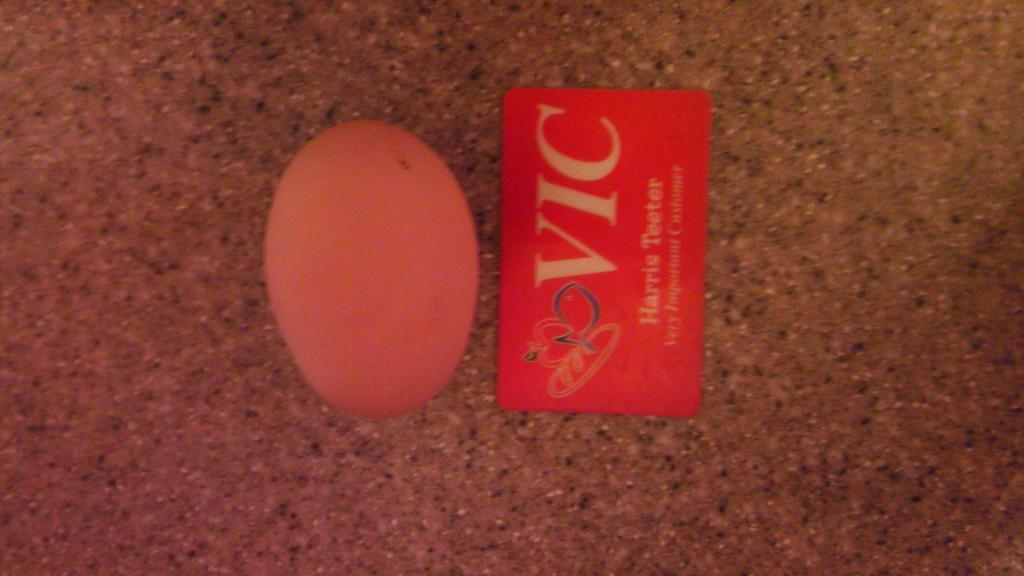 It weighed in at 106.5 grams. The biggest I have seen is 98 from my mom. The local feed store has a contest during the summer for big eggs, last years winner was 102 I think.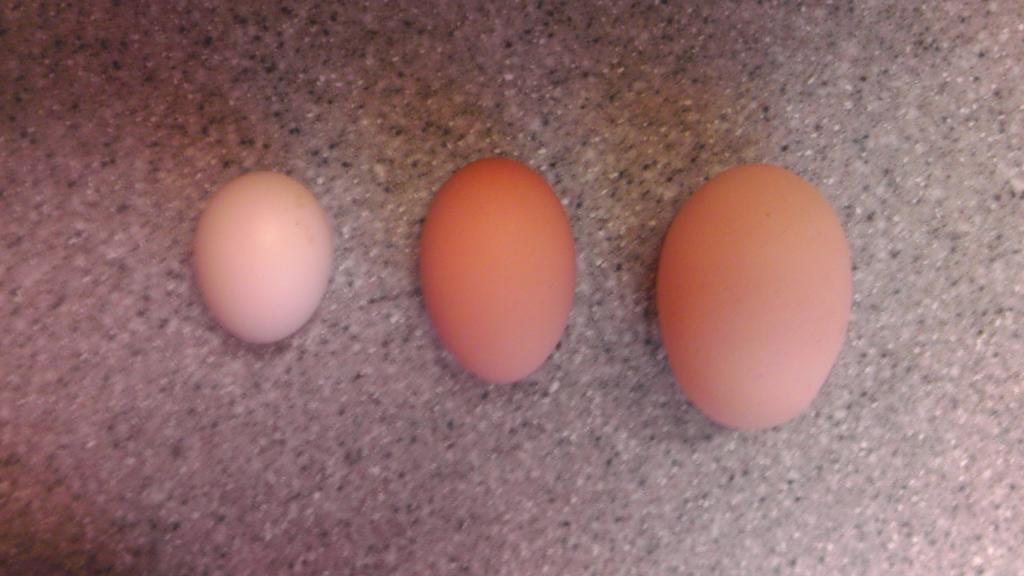 Here it is with a Bantam Cochin egg and an egg from my JGs that is XL.
Looks like I will have a 2 Yolk egg sandwich tomorrow.