The Chicken Chick[IMG]emojione/assets/png/00ae.png
10 Years
Oct 18, 2009
6,121
96
301
This handmade, rustic, wooden sign would be an adorable addition to your coop or inside your home!

I hand-painted this "EGGS" sign. It has been double-sealed and has a saw-toothed hangar on the back. It measures approximately 7 by 9 inches. The base color is barn red and the eggs are two shades of brown.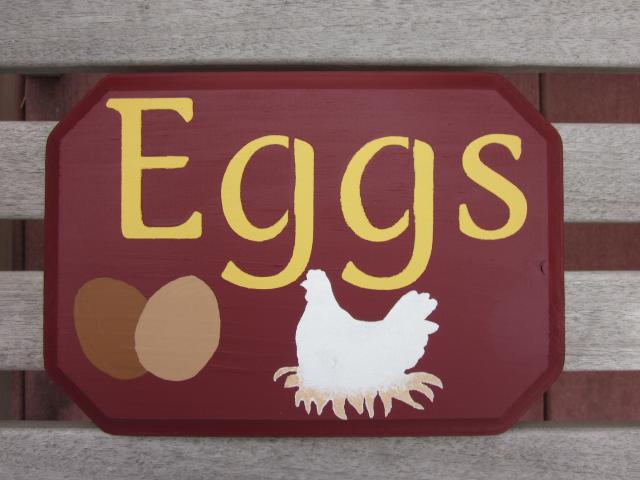 Please PM me with any questions at all!
PayPal is the preferred payment method. When auction ends, I will email or PM the winner with my home email address for PayPal payment processing.