I would like to start a thread for enriching chick's brooder life. Please share photos and ideas that have made your chicks lives better when they are not quite ready to be outside.
I will start with that I like to start adding different surfaces for them to perch on. A perch, a rock. I always get their water up onto a flat rock to keep shavings out of the water. I have nine chicks who have another boring day in side...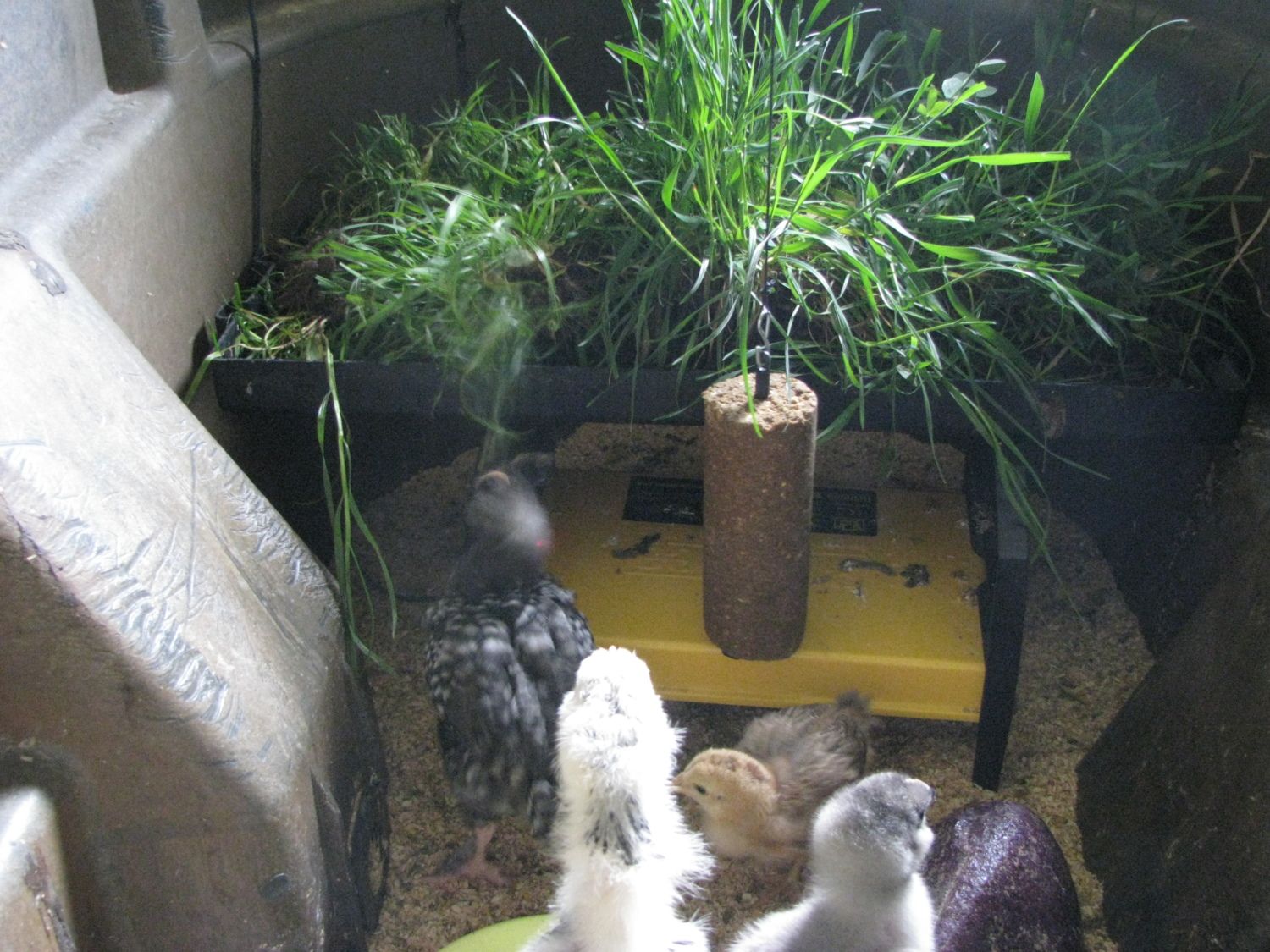 Today they get grass and clover clumps with lots of dirt. They love it. It will make an incredible mess inside the brooder. Tomorrow is cleaning day so I do not mind.