Needless to say, I am new to having chickens and need some help knowing if I have a problem with one of them. I got six chickens in late June. The one with the feather problem, named Red, is a standard sized Rhode Island Red. I was told she was around 6 months old when I got her, and she started laying about a month later. In early August I saw a little "fuzziness" on her back where the tail attaches. Like the fuzzy under feathers were showing through. It has continued to get worse and now she has a lot of broken off feathers. She is acting normal, eating well, and continuing to lay. None of the other chickens are lossing any of their feathers or getting "fuzzy." Red is near the top of the pecking order, so I don't think the others are doing it to her. Any advice on what might be going on and what, if anything, I should/can do about it would be greatly appreciated!
Red, 10 AUG, with the "fuzziness" just starting to show.
24 AUG - The "fuzziness" is spreading.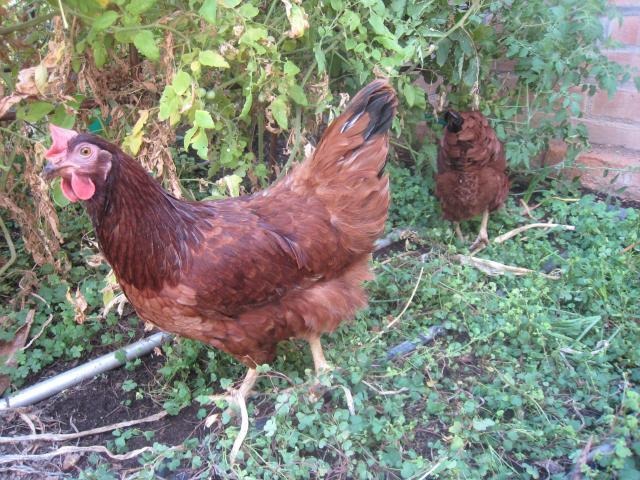 20 SEP - Big fuzzy, broken feather area. The missing long tail feathers are from a separate incident involving my mother-in-law's visiting dog. Poor Red!
20 SEP - Closer views. Best I could get..she is camera shy and fast moving!