I got suckered in. The lady at the counter said she had some wyandottes in there but when she dangled it by it's feet and proceeded to tell me that "roosters fight this, hens submit" all credit went out the window. LOL I just thought these two were very cute. My guess is that they are columbian wyandottes. Could be anything, really. There was quite a variety.
Thoughts?
ETA: their legs are pink/yellow with yellow soles, and they are straight comb.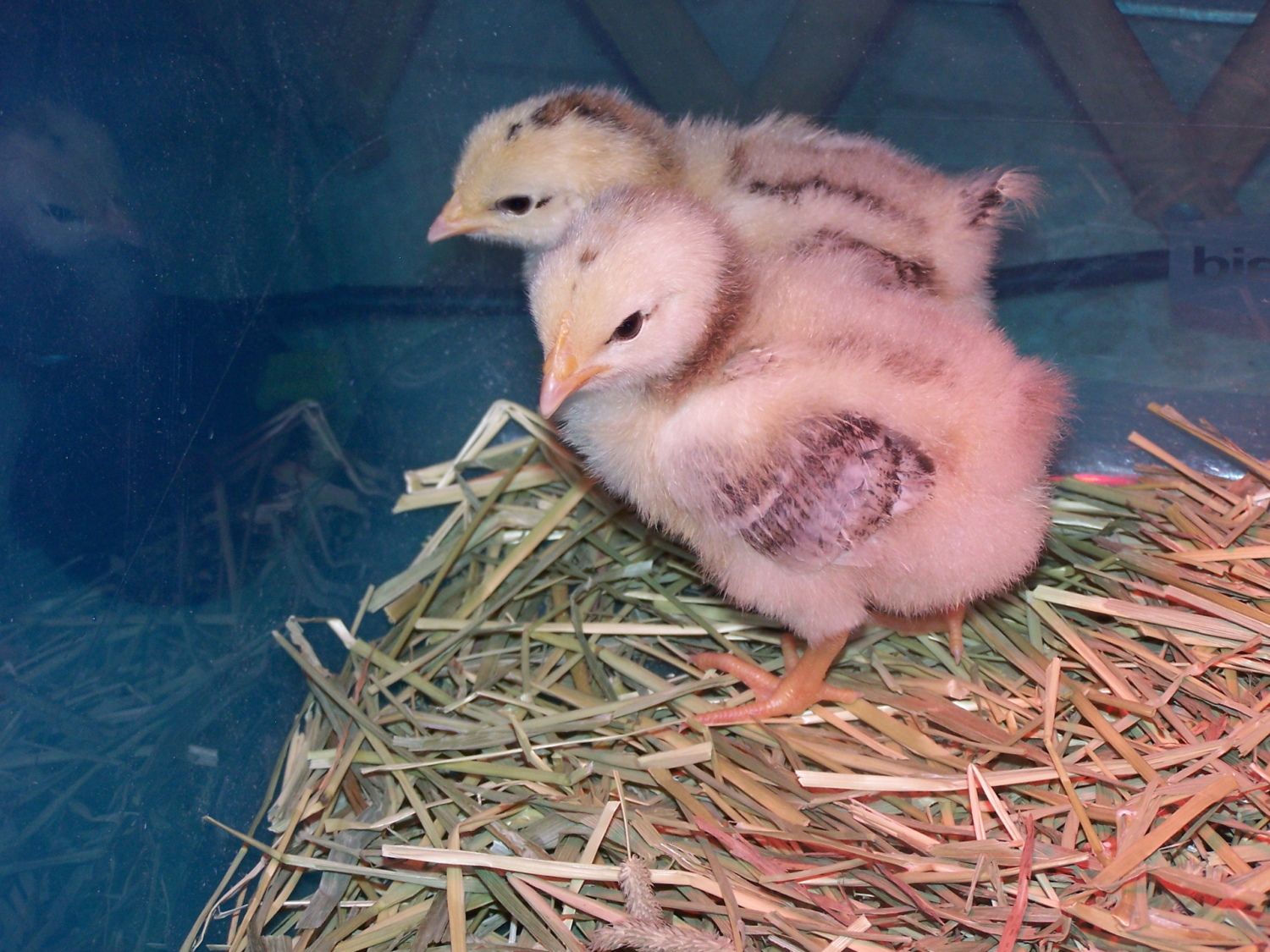 update 5/24
New pic, now I'm even more puzzled. Upper wing feathers coming in look the same as the lower wing. Not white as I expected. The only thing I'm certain of is that they are NOT easter eggers. I've found a few pics of chicks that look like this on here but they weren't ID'd.
updated pics 5/29-
Chest and shoulders are coming in white, with some barely visible gray flecks. Upper leg feathers are coming in gray. Back of neck feathering in white. All wing feathers are almost partridge-looking with white shaft? They are more gray/white/black than these pics make them seem, brooder light+uncooperative chicks.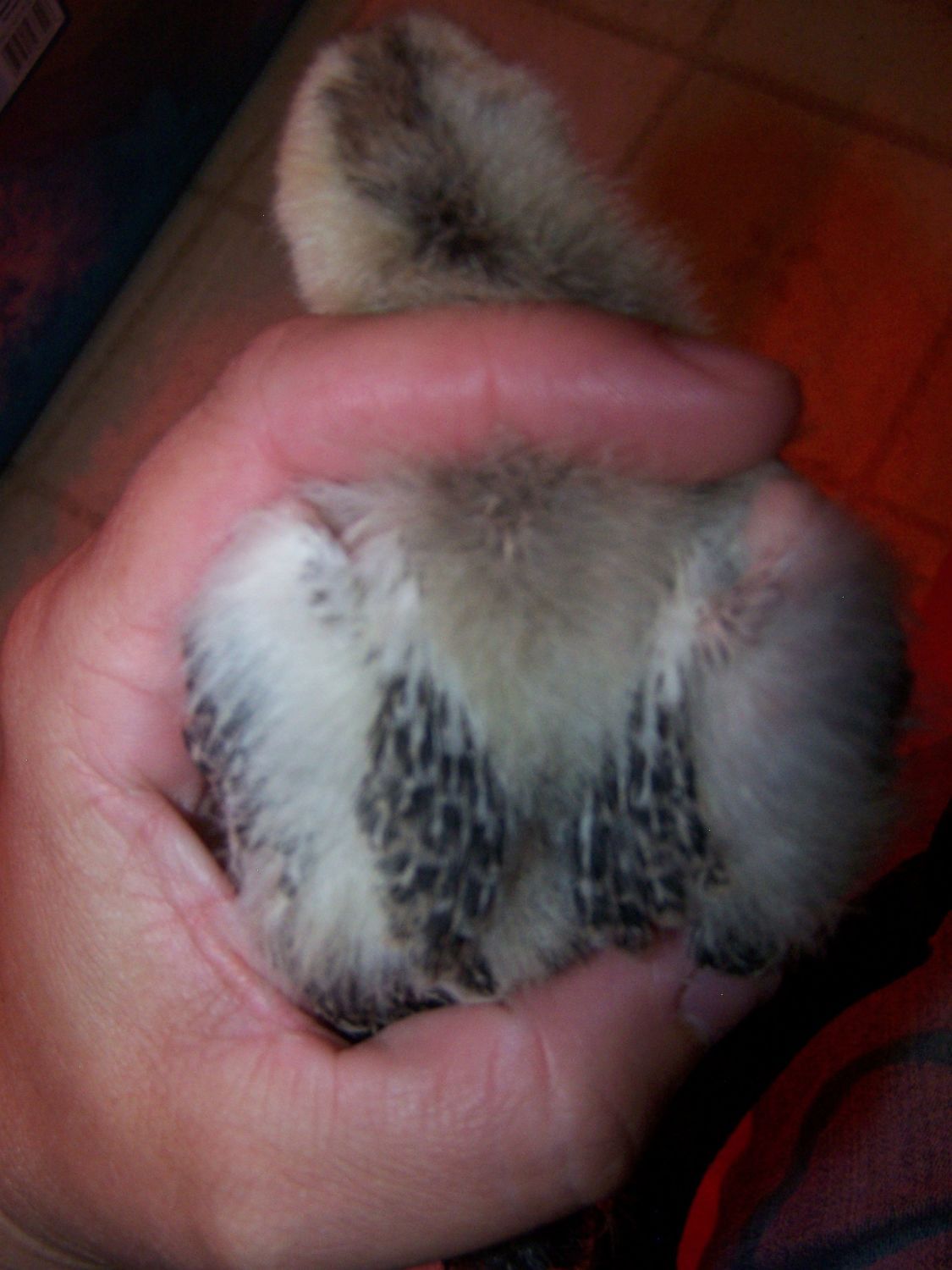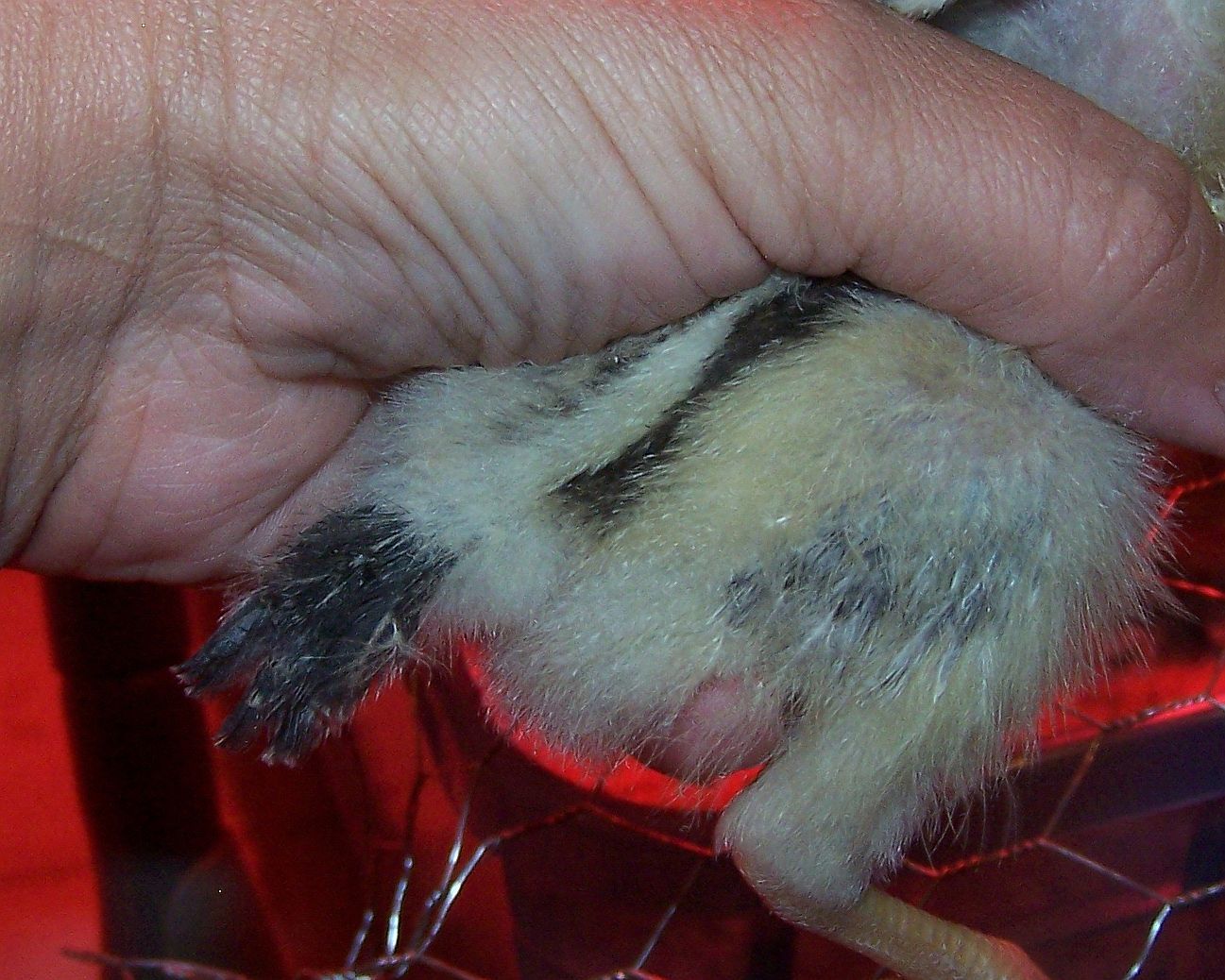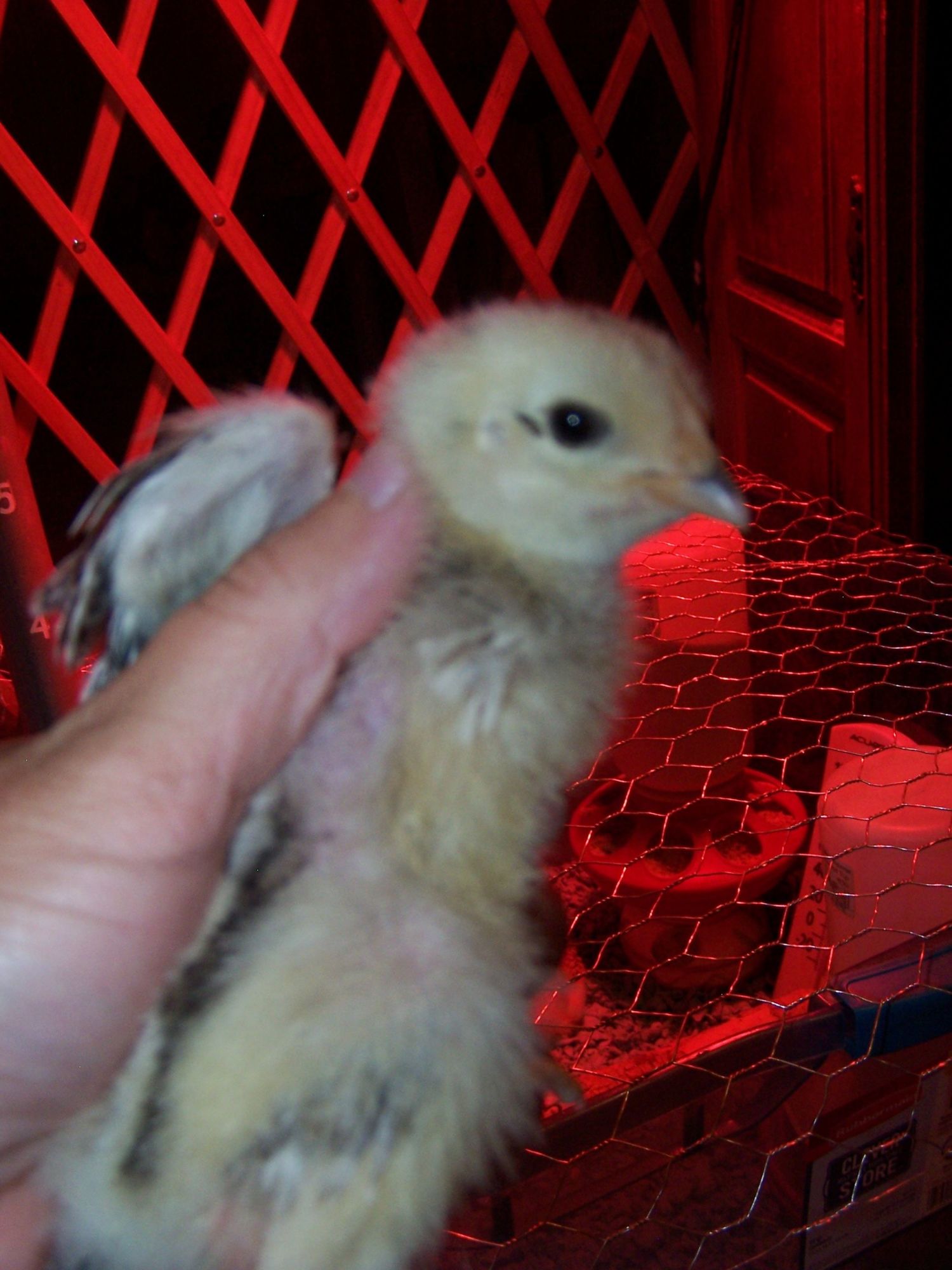 Last edited: