Aug 21, 2009
1,610
47
179
I realized I never took photos of my coop once it was painted. I also now realize I forgot to take a photo of the "human" door on the side, silly me. Oh well here is what I have: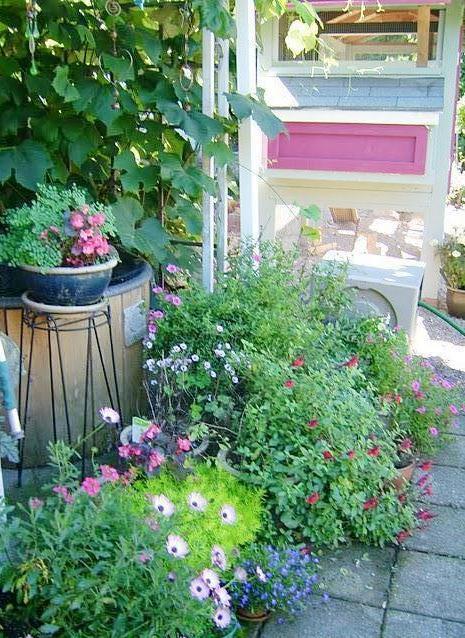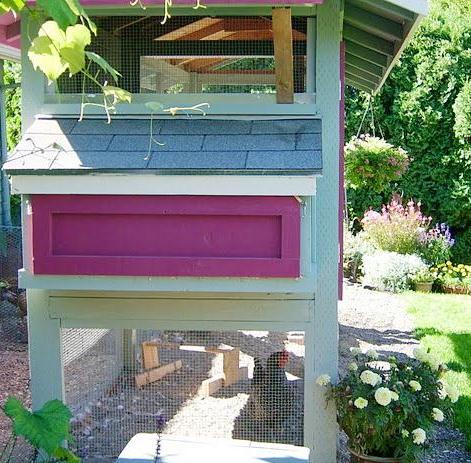 These are all childproof locks--almost adult proof at times,

LOL.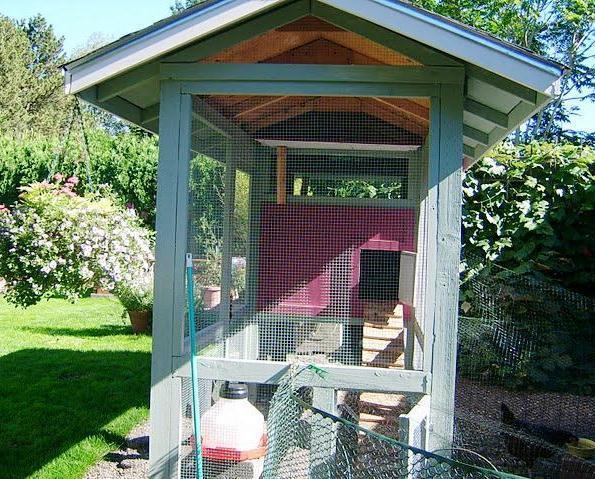 This is the 'expand-o" run (my term as its movable and can be smaller or bigger) that is off the little chicken door on the end of their permanent coop.
Girls enjoying their morning wet mash in the expand-o run. They can go in and out of this run from their coop only when we are home in the house. They can go in the yard for grazing when we can stay in the yard with them. The expand-o run is covered with netting as we have hawks.

This is inside the hen house. The windows open easily and all are covered with 1/2" hardware cloth. We put the hardware cloth on the ventilation area (the open area) just so they wouldn't roost there. The entire coop is covered with hardware cloth --even 6" under the run. We put 6" of sand on the run floor and they love it.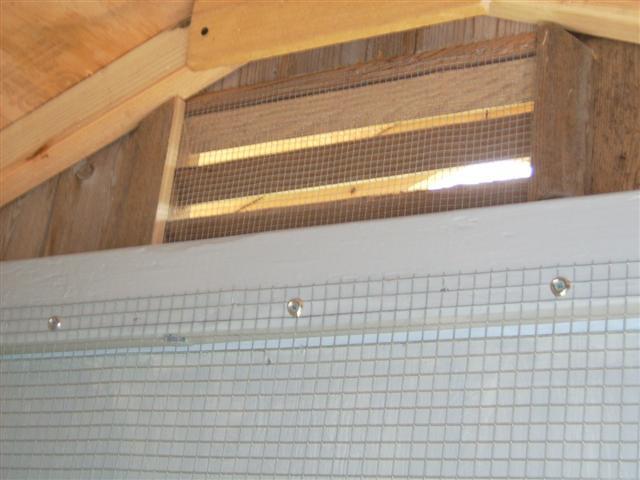 Comments (good or bad) are welcome as there is always room for improvement. Oh--the footprint is 4x13 and the hen house is 5x4 for our 5 lovely ladies.
Last edited: