I finally finished by chicken coop!
Hope you all like it! I really appreciated all the great coop designs on this site, it was very helpful having other designs to work off of. I'm no carpenter but I think it turned out pretty well

Here are some pictures of the process, and the final product (and some pics of my girls because they are adorable!)
My wonderful construction crew, my bf and a couple good friends- started with one side:
The frame almost complete:
done for the day.
The coop stained and in the ground, it is right next to our little garden.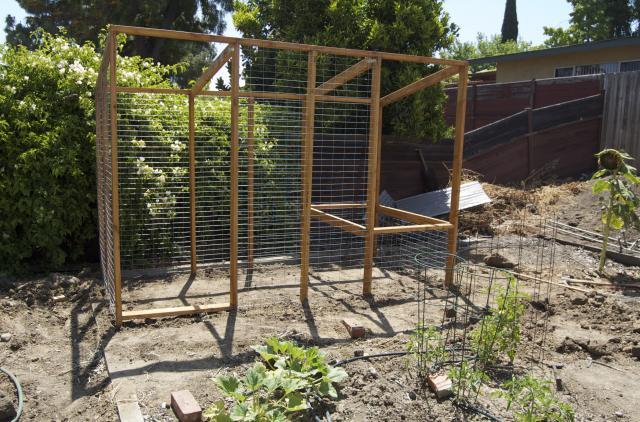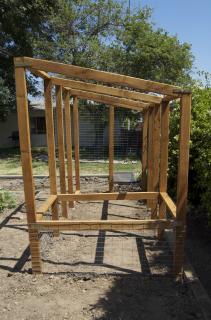 The finished coop! After a MONTH! geez.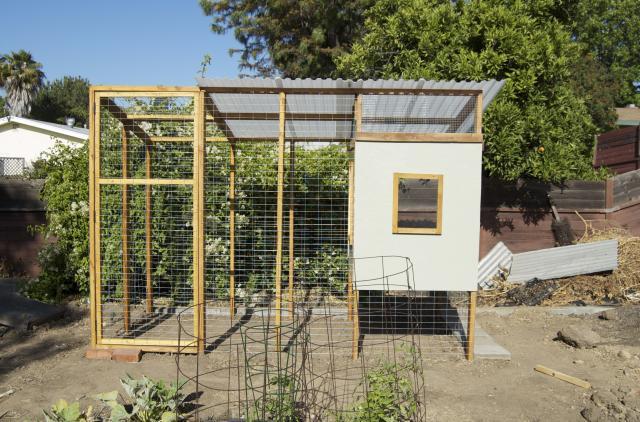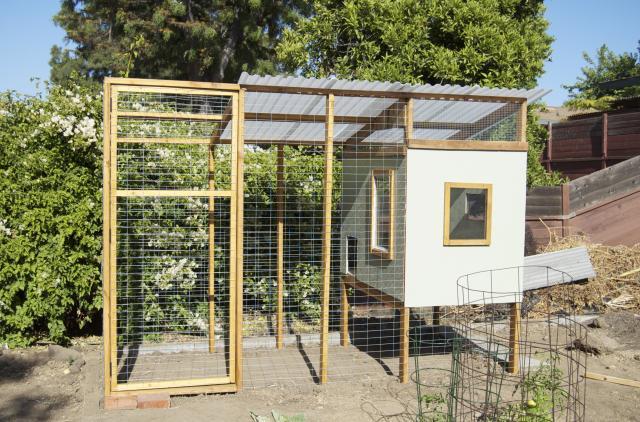 inside the coop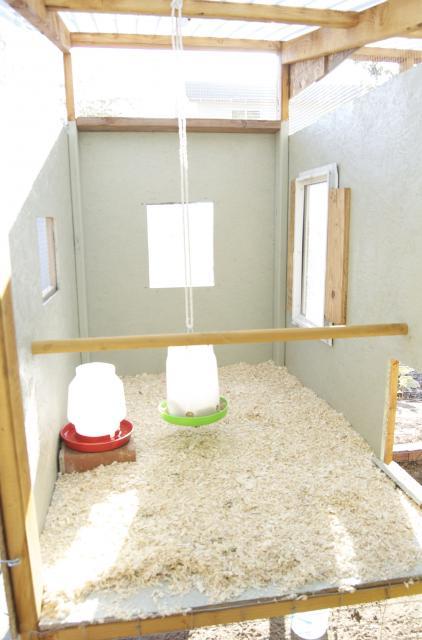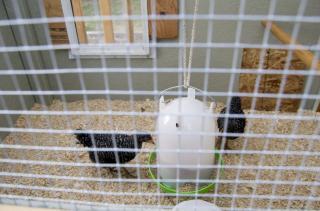 My pretty girls!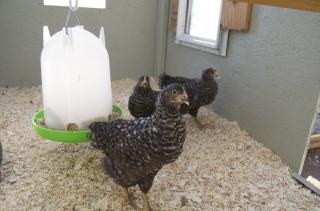 My goals for the coop were to create a safe, well ventilated home for my chickens. It gets very very hot here in San Diego so lots of air flow was key. We also have coyotes, foxes, raccoons, opossums, feral cats, (my own cat! such a naughty kitty) so I wanted it to be very secure. I used welded wire on the run, it is buried a 14 inches deep, and I am currently putting pavers around the coop to further deter any digging. The coop has hardware cloth ventilation windows. There is one acrylic window facing out that we made for free, and on the left wall inside the run is a nice glass window I got at a used construction materials lot. Over all this coop has cost me probably $425-$450 give or take (sorry I haven't been keeping very good track!) it was pricey but worth it! I wish I could have found more used materials- but no such luck. Thanks for looking! let me know if you have any questions.