Overrun with Runners
10 Years
Jan 3, 2010
23,213
2,761
531
It feels like another watershed moment - at just over sixteen weeks of age, someone (of the eleven) gave us an egg this morning.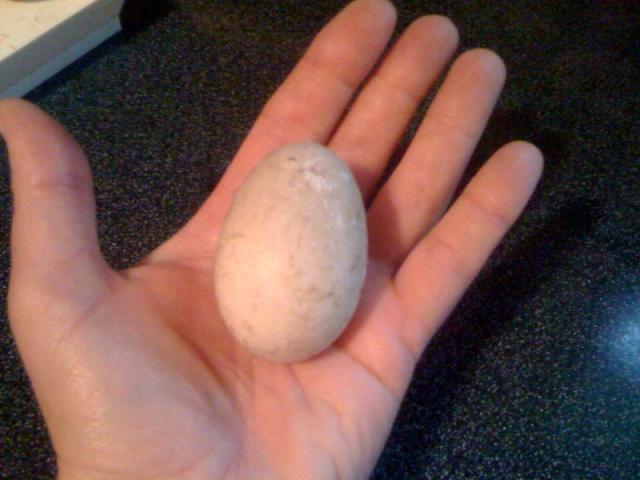 45 grams, about the size of a medium chicken egg.

I was surprised by my own excitement! Glad I started once-a-week free choice oyster shell, just in case.