One of my silkie hens went broody about a week ago and i stuck some eggs under her and hoped for the best.

Well on sunday my neighbors dog got in and killed one of my other silkie girls and scared her off her nest. The next morning i went out to check on them and she was back on the nest.
One of the eggs was from the girl that had died on Sunday. I candled today and saw some veins in her egg and 2 others!

Yay i might have my first ever hatched chicks here. Hatch date is 3-28.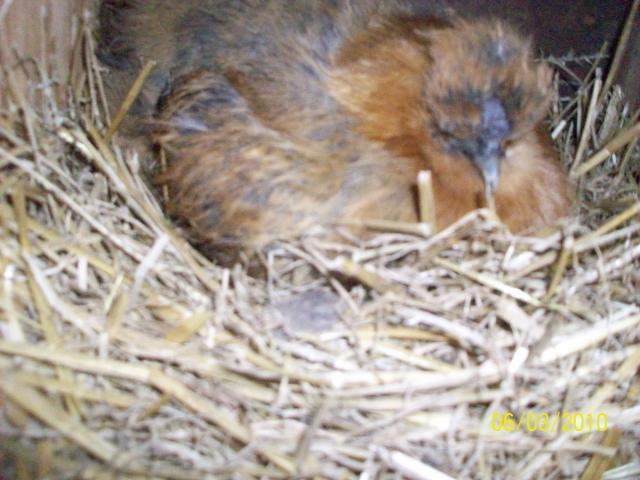 This is Miss Lola sitting on her eggs.

Last edited: