Here are my babies...they will be 3 weeks old this week. I moved them outside this last weekend and they have been going great. On Friday I decided to take them out of their fenced area and go for a walk to the pond....I thought my husband was going to have a panic attack when I opened the fence to let them out...only thing out of his mouth was "You are going to walk them down there by yourself?"...well of course I am...they will all stick together, and follow me up and back...atleast I was hoping that's what would happen, the people on the BYC board said it would, and they have not led me wrong astray!

Let me tell ya, it all worked out perfectly and we now take two walks a day down to the pond on our property.
Some pictures were taken with my step son's phone, so not the best picture quality...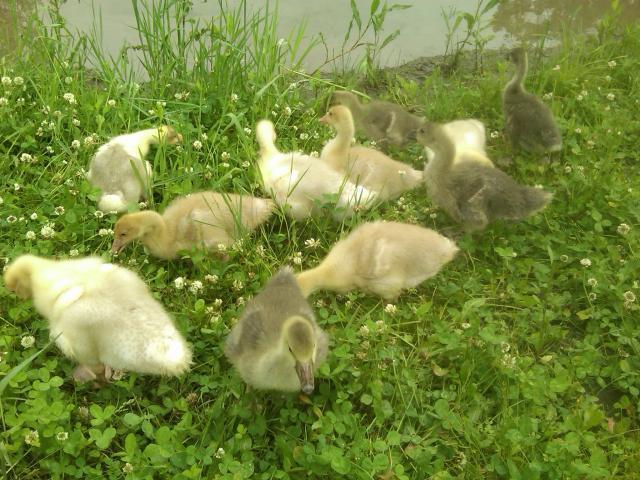 Look at our dirty bellies mom.....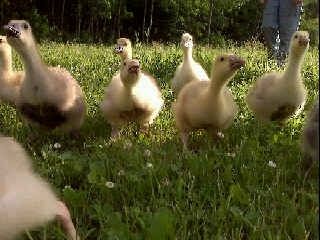 Obviously not at the pond, but still.....