I have two Buff Orpingtons, two Black Australorps and one Barred Rock. I suspect one of the Black Australorp and one of the barred rock is a rooster. Even one of the Buffs may be a roo. Any opinions?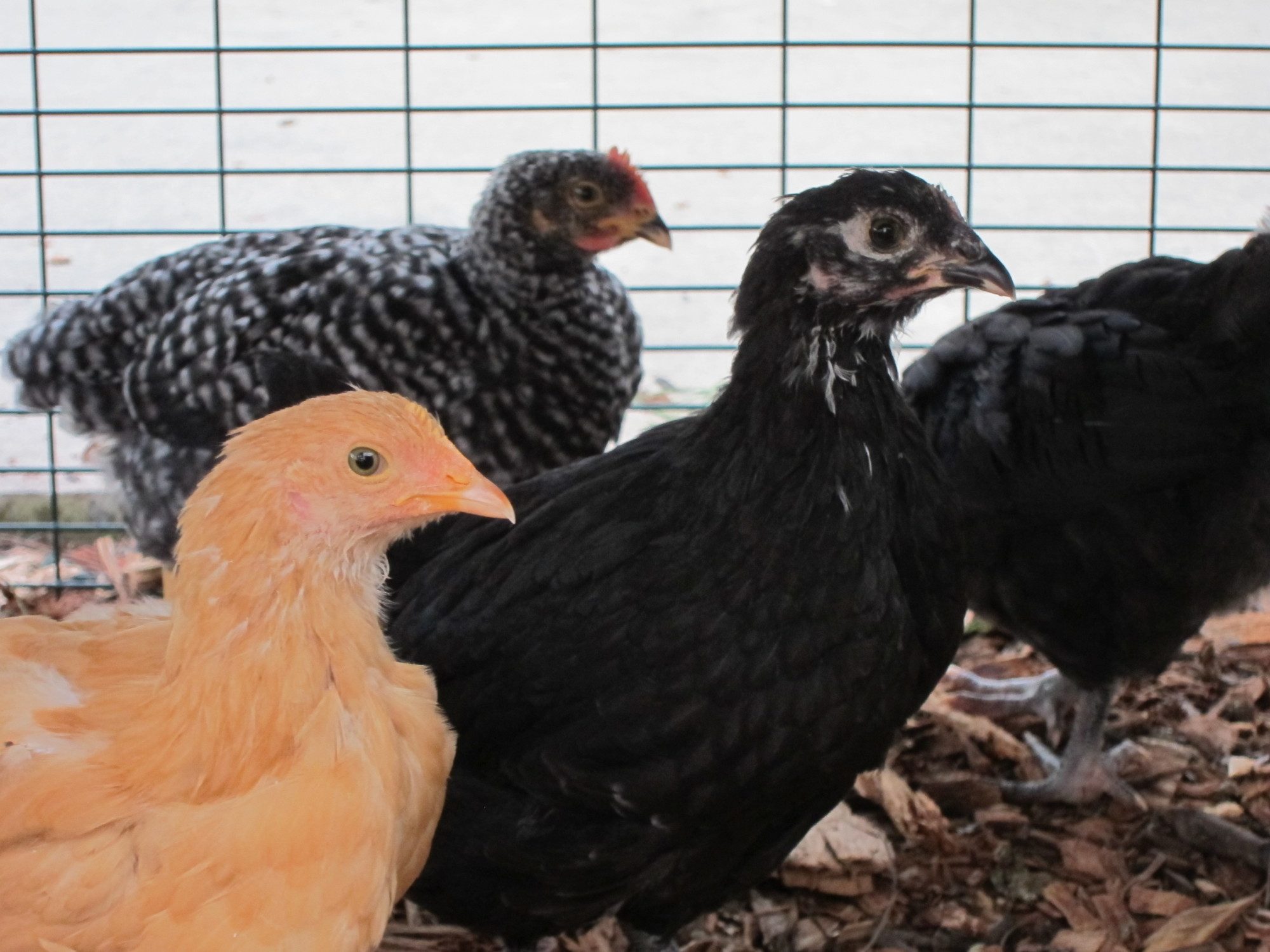 The barred rock in the back. I'm thinking the buff in the front and the black Australorp in the middle are hens.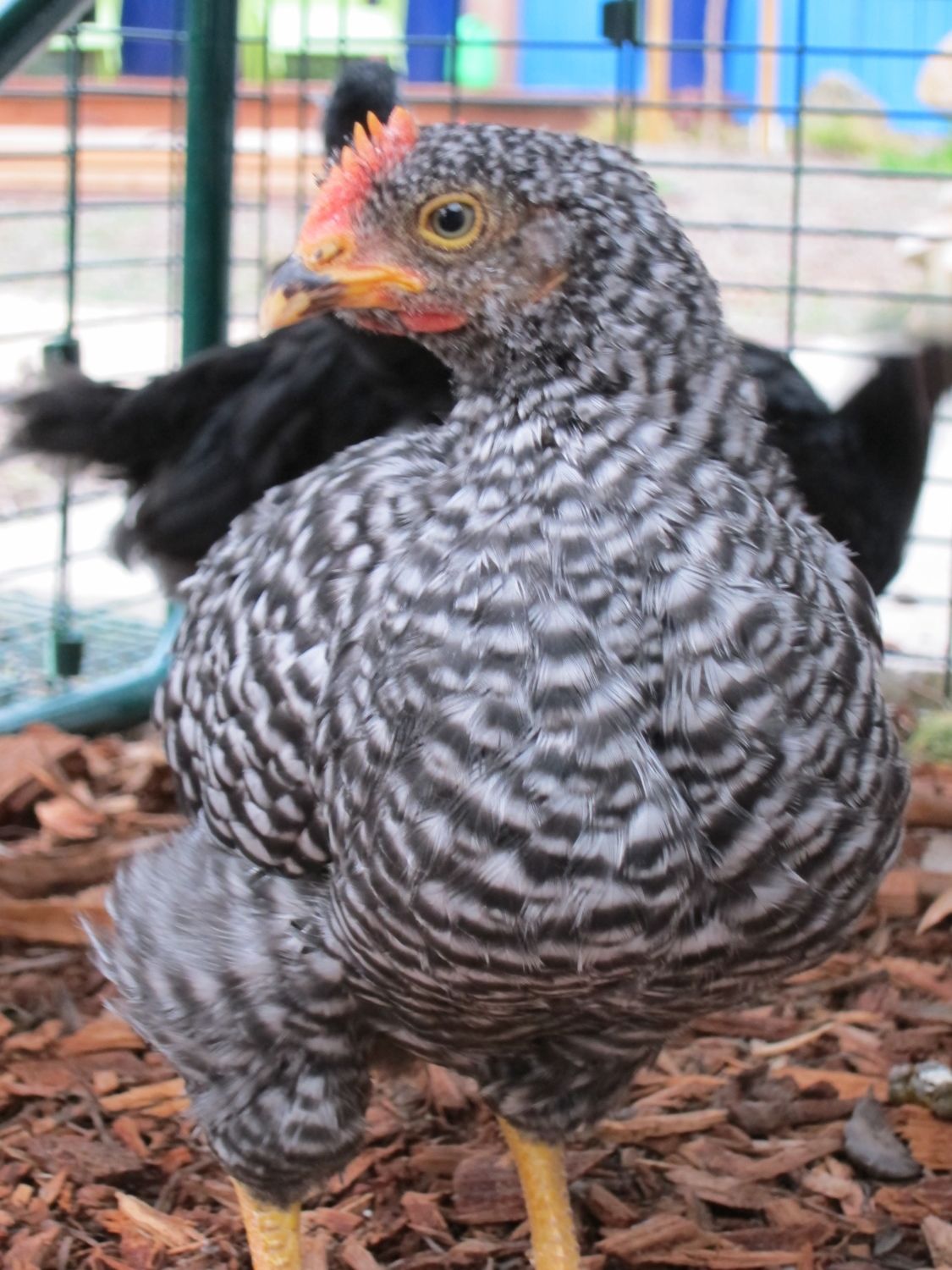 This is the barred rock.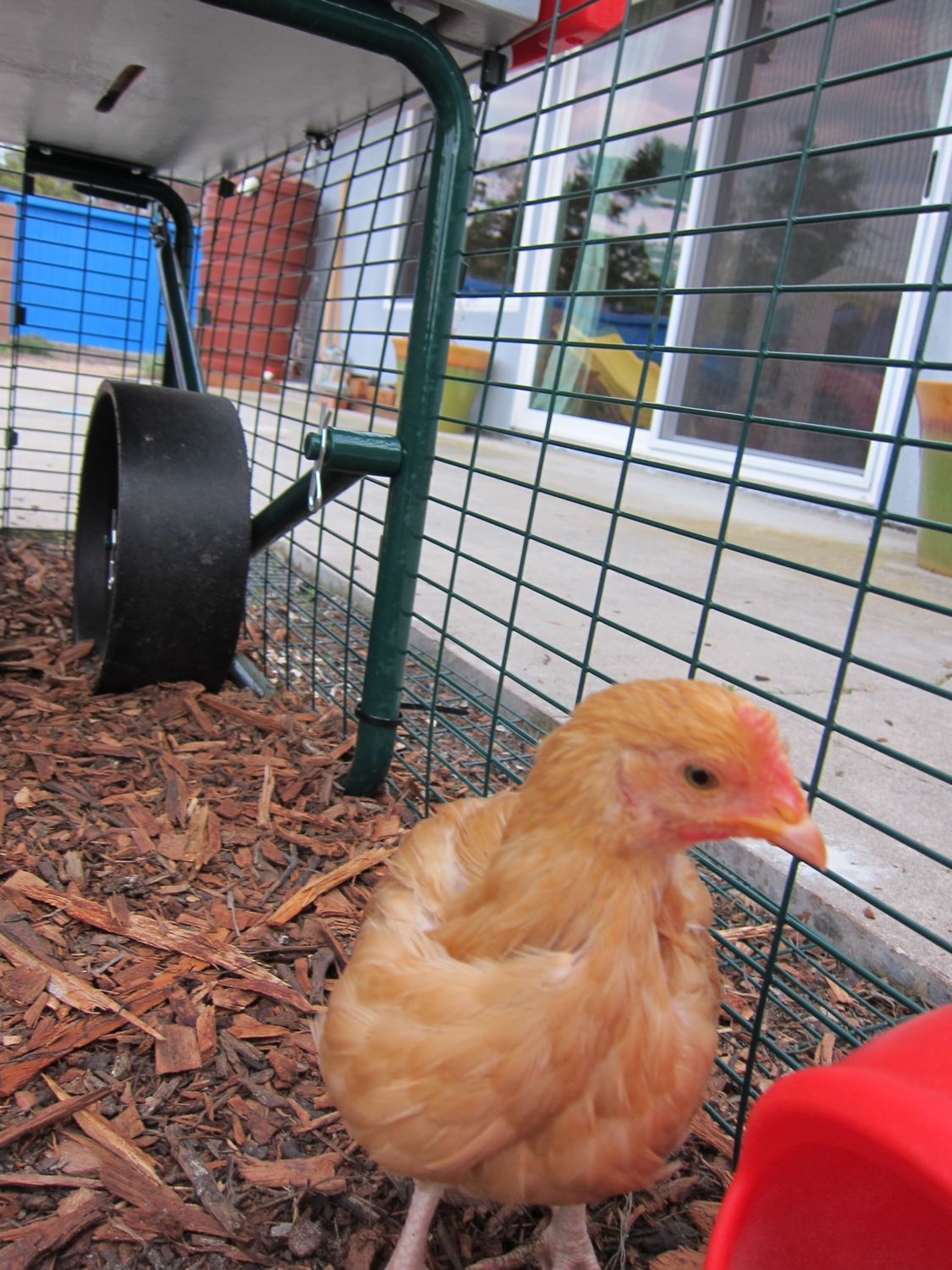 This is possibly a roo too?
You can see the black australorp that I think is a roo (because of red comb) here.
The black australorp with red comb again.
I think this is a pullet. I love this picture!
Still, if only they are all pullets!
Love this forum too, by the way. I find myself reading it compulsively. I'm totally new to chickens and raising chickens too.