Hello Back Yard Chicken Lovers!
We have a black silkie rooster for sale. He is about five months old. We thought we would post pictures to see if anyone in the BYC family was interested in this little dear.
He has terrific bloodlines and beautiful type. He has a deep mulberry comb and all five fingers and toes! His back is short and he is well proportioned.
His mother is a split black/lavender. I'm not sure how that may fit into your breeding program but his mother does carry the lavender gene. He may not be carrying it... but he may be
He is only five months old and still has a bit more filling out to do. We would love to keep him but we have our roos for the year. He is the sweetest and is just getting interested in the ladies.
He is quite docile and loves to be held. He gets along with our whole flock and has been free ranging with all of the girls. He loves to sit in the grass late in the day and take world in.
If anyone is interested in more pictures or other information just shoot me a PM or email.
We, of course, would prefer local pick-up but if someone is truly interested we will ship. $15 for box & veggies + actual shipping.
He has been used to free ranging during the day and we hope for him to go to a loving home that can provide him with L.O.T.S of room to roam.
He has such a great temperament and is a joy to watch!
~THANKS!~
Black Silkie Rooster. Please PM or email for pricing or more pictures.
Can ship Wednesday (September 30th) or Monday (October 5th).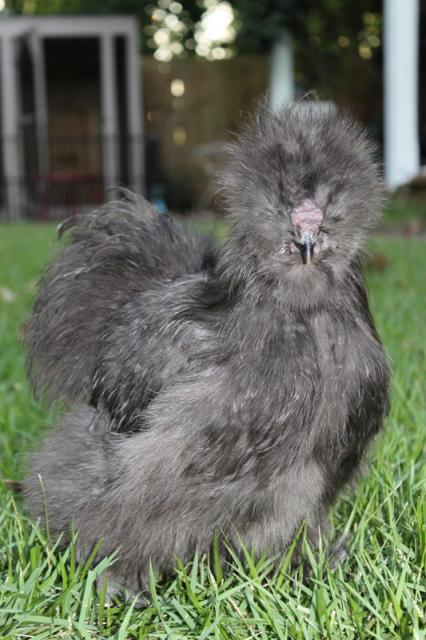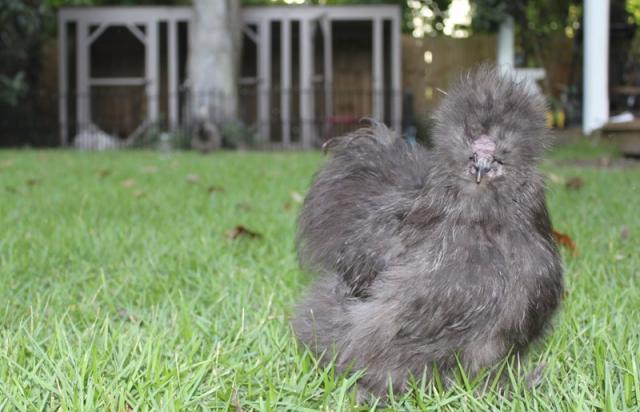 Last edited: