A friend ordered some chicks from a hatchery, so we went and took 3 Delawares and 3 Australorps off her hands!! They are soooo stinking cute!
Welcome home Cagney, Lacey, Betty, Wilma, Pip & Squeek!!!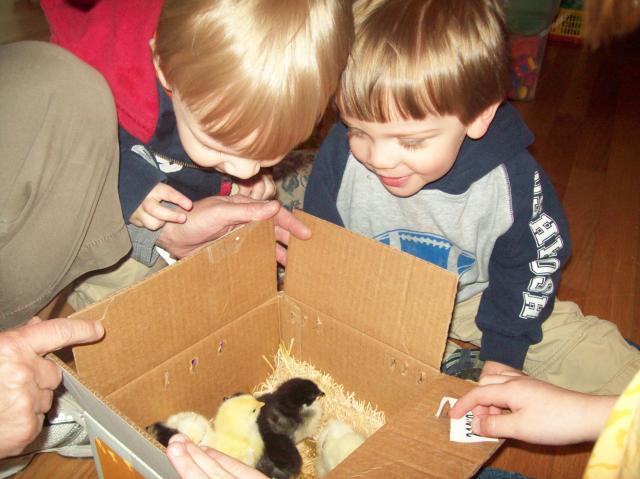 my kiddos seeing the lil chicks for the first time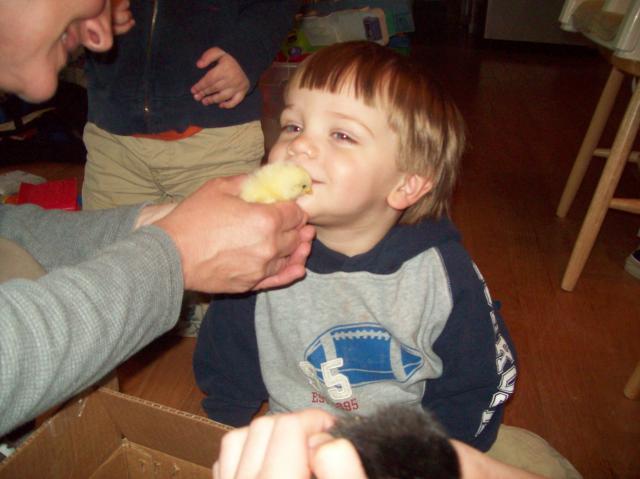 xavier - one of my 21 month old twins gives a smooch
our homemade brooder, in our living room *L* i guess we'll let them hang with us until they're too dusty to keep in here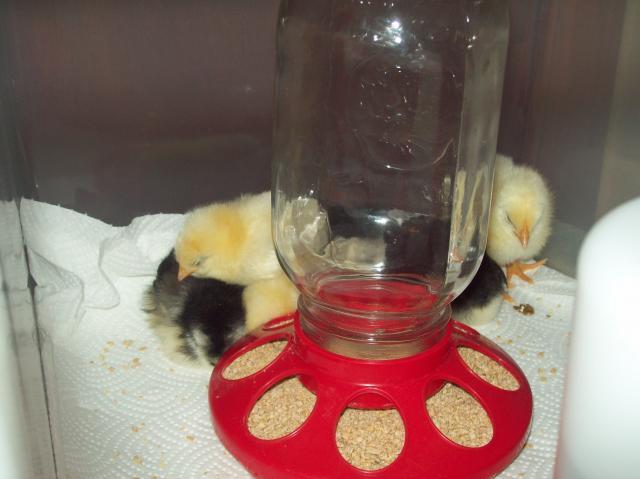 they feasted and then promptly passed out

Gosh, I'm in

!!!!
~Jaime