Love God, Hubby & farm
11 Years
Apr 13, 2008
8,372
426
326
I have beautiful bronze turkeys and very fresh eggs. I can ship 5 eggs and more as available on Monday March 16 for $26 which includes priority shipping and tracking confirmation.
We have a chemical free farm and our poultry are given the best of feed, grains and fresh veggie scraps and loving care.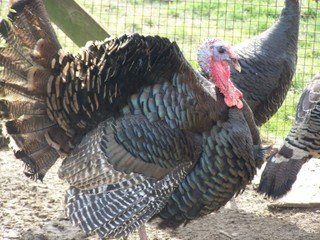 The eggs are very fresh and fertile. Tom has been most active and we have a 1 to 3 male to female ratio. Please pm me with questions and interest. We accept paypal
account is :
[email protected]
We only answer pm's as we are full time farmers so please no e mails. Thanks for your interest and have a blessed day.
These are sold, will post again as they become available. Thanks!
Last edited: