I'm going to be moving from New Hampshire to Florida in about a month or so. I won't be able to keep my flock of four pet hens where I'm moving to, so I would like to find them a loving home.
The reason I'm not rehoming them in my area is because two of the hens are originally from Florida and can not handle the harsh winters up here, so I've been keeping them in a very large cage in my basement during the winter. I think they would all be much happier in a warmer climate.
I would be driving down, and ideally I would be able to drop them off at your house on the way. I'm hoping someone in Florida would like to adopt them.
I'm looking for someone who keeps their chickens as pets, and doesn't eat them. Two of these hens are seniors, and don't lay eggs anymore, and the other two still lay but aren't exactly pullets anymore either. They are all very sweet and friendly, and in good health with bright shiny feathers.
Elwing, silver seabright. She is eight years old, and seems to have stopped laying eggs. She has a lot of personality, and will chase off the squirrels and chipmunks if they try to steal her sunflower seeds!
Chickaling, black sexlink. She is thirteen or fourteen, and no longer lays. I'm sure she'll be happy to never see another New England winter.
Bengal, black sexlink, adopted from a shelter a few years ago. Four years old and still lays. She has really beautiful feathers and a calm personality.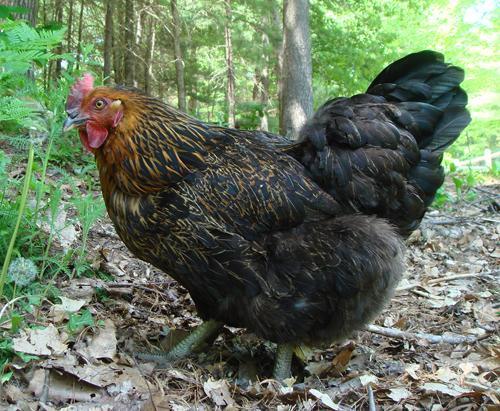 Theresa, black sexlink, adopted from a shelter a few years ago. Four years old and still lays. She is super friendly, and will come right up and hop on your lap.
If you would like to give these girls a retirement home, please don't bid on the auction, but respond to this post or send me a private message. Feel free to ask me any questions, and keep in mind that if eggs are your priority, these are not the hens for you. Thanks.
Last edited: