December 10, 2011.
Stop at
Tractor Supply
for a pond heater. See a chicken coop on display, walk over and look the coop over. Impressive.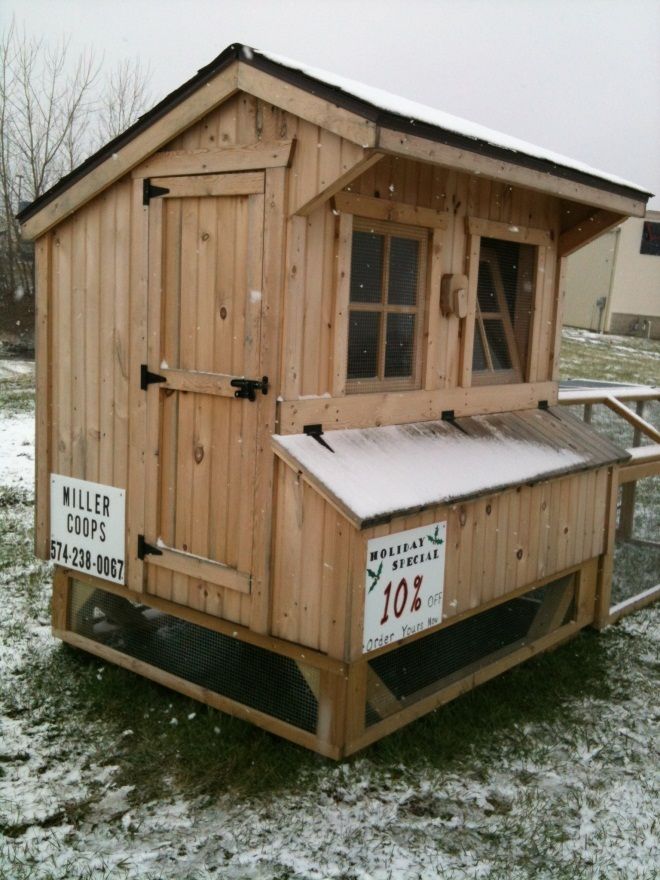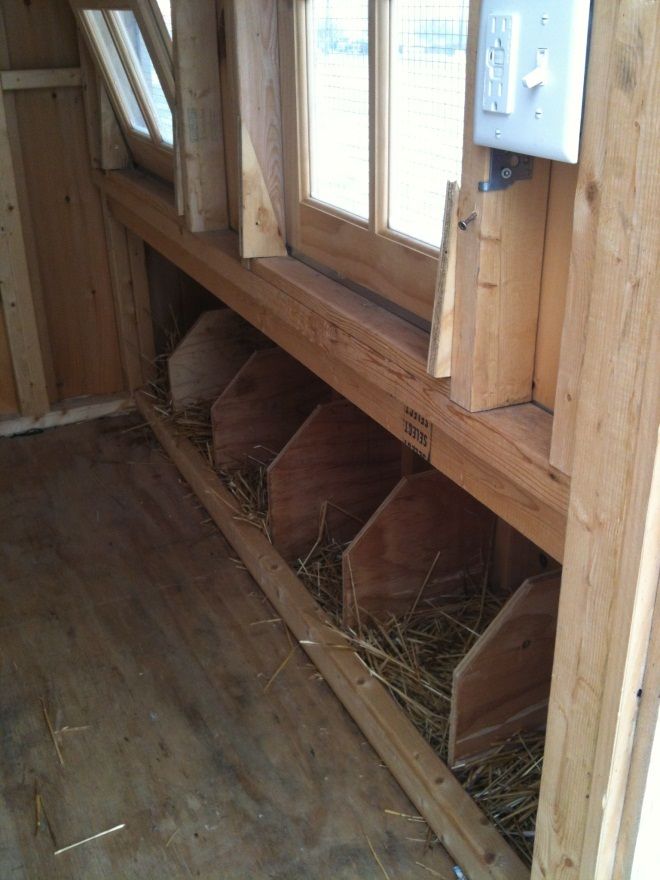 December 14, 2011.
Download to my Kindle "Chickens for Dummies".
December 16, 2011.
Join the Forum at BackYardChickens.com
December 17, 2011.
Back to
tractor supply
to look at Chicken coop again and see what type of chicken supplies TS carries. Call the builder of the coop.
December 19, 2011.
Meet the coop builder in person. Discuss options, add a ridge vent and agree on a price. Shake hands on the deal and handover a deposit. Coop will be delivered in February. I'm going to be a Chicken Rancher!
December 20, 2011.
Order 9 Buff Orpington (1 Roster) from Meyer Hatchery with delivery scheduled for May. Order an auto chicken door closer from
Automatic Chicken Coop Door
. Order software and control units from
X10
.
December 24, 2011.
The Lazy L Ranch. Clear out a space in the back yard woods for the coop. Coop will be delivered in front of the overhead door. I'm planning on using a come-a-long chained to trees and to the coop to move the coop over the wood board walk and to the cleared area.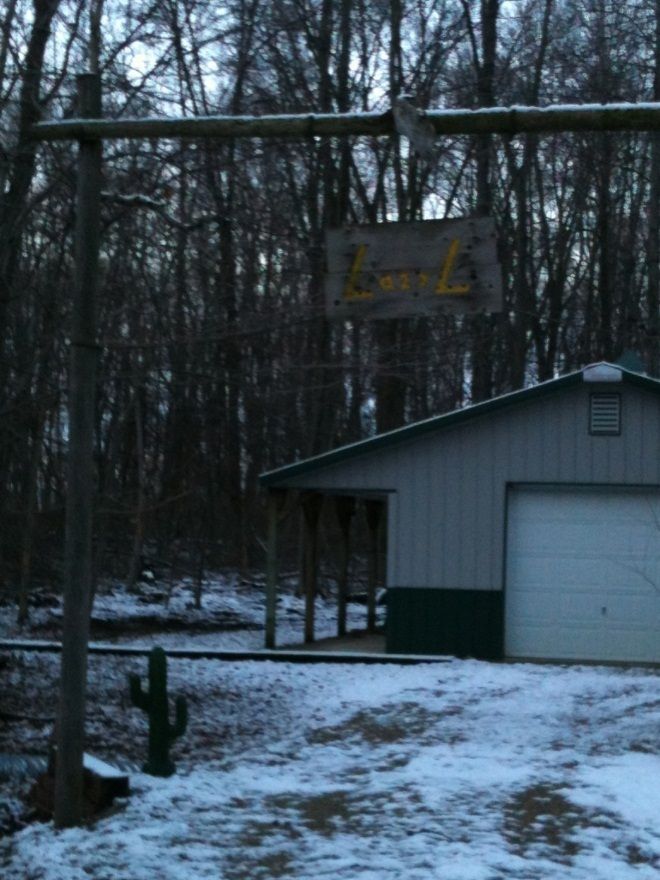 Bridge and boardwalk back to the Lazy L.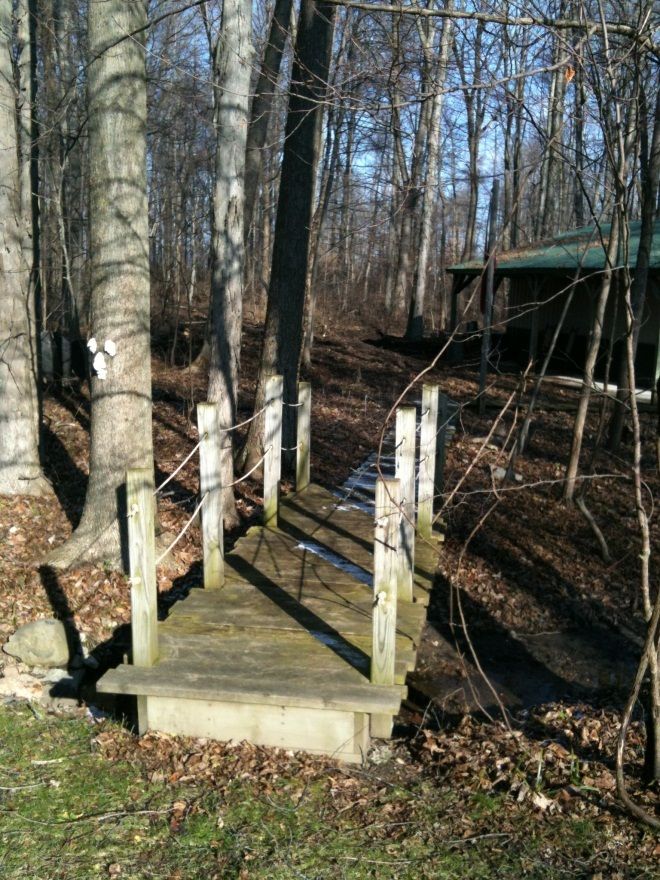 Area cleared out brush for the coop (at the back, between the two trees in the center of picture).
Wife's cat cemetery maintain. Maybe expanded to handle chickens too?
December 22, 2011.
Automatic chicken door arrives!
December 28, 2011.
From Amazon.com (free shipping) I ordered a
Hanging Feeder Cover
,
Miller 9112 12lb. Galvanized Hanging Poultry Feeder
and a
Little Giant2 Gallon Double Wall Fount 9832
. For when they are little a
QT Jar Galv Feeder Base
and a
Miller Mfg. 9826 Steel Fountain Base
.
December 29, 2011.
Decision is made to paint the coop "Evergreen" and "Surrey Beige" to match the existing building. During lunch pickup wood primer and paint for the Automatic Chicken door.
Last edited: