Well actually s/he is an EE - Australorp/Ameraucana cross. but we think she looks like a crow/hawk cross. A little group of not the most beautiful mutts but we love them. They are 4 weeks old and we are new to EE`s. This first little chick is just lovely, flies up to us as soon as we open the brooder, chortles away and loves to be held. I would like to give it to my granddaughter but they can`t have a roo. What are your thoughts...First three photos are of this chick and the fourth is one of what I think are our 3EE roos with an Australorp roo in the front (always wanting to get at my camera).
The final two photos are an Australorp chick that had a very yellow head and I am not sure if this is looking like a roo or a pullet with a larger comb (not as pink as the others)...or if I just need to be patient for a bit longer

Thanks,
Photo 1 of EE?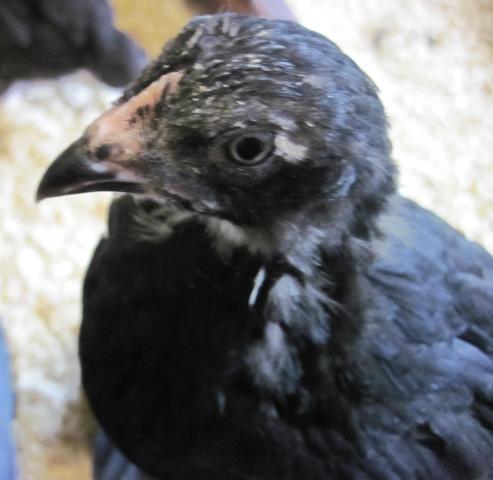 Photos 2 of same chick
Final photo of same chick
Photos of the guys (I think) for comparison....3EE in back ...Australorp roo in front
What do you think? pullet? roo? more time?
All chicks are 4 weeks and I now have a new sense of respect for those of you who post such great photos...they are always either moving or trying to eat the camera!
Thanks for your thoughts