For those of you who may be wondering what happened to the horses Spring Chickens offered for adoption on here back in August, here is a bit of an update on Ginger, who came home to Rusty Hills on September 29.
She is a sweet, quiet mare and is settling in quite nicely. She shares a pasture with two other mares, Star and Lovey. Here are a few shots (remembering that I am a lousy photographer!)

Ginger:
Here with her new pasture-mates: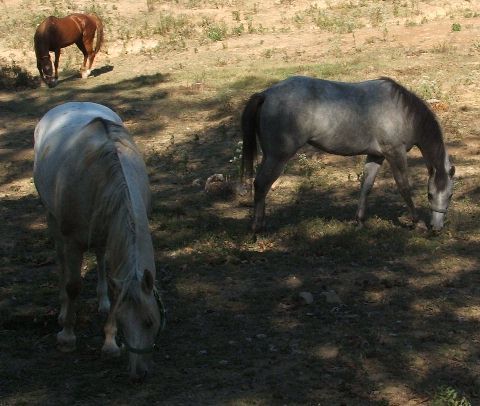 And a shot of her with Star (who is 23!)
She has a forever home here and will spend the rest of her days just being a horse! Thank you, Spring Chickens, for going the extra mile so she could come here to us at Rusty Hills.
Rusty
Last edited: