Well my order from Ideal came this morning!!!

All of the chicks are happy, healthy and I must say adorable! They were a little weak when they arrived but I suspect that was just from the heat. They are now running around and peeping their little heads off. Haven't lost one yet and I don't think I will. Just had to share the news!
Here are the babies:
"Oh look it's food!"
"Can we come in???"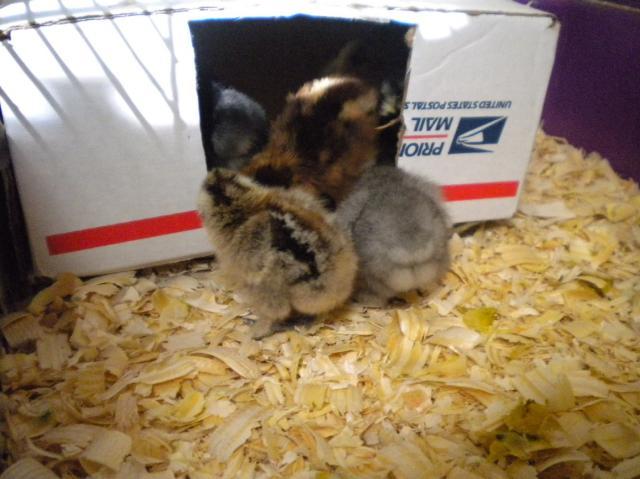 All of the babies
One of the little silkies
Last edited: