Here are some of the pictures of Daisy and Penny. Daisy is the runt.
They were sleeping when I first got down to the pen.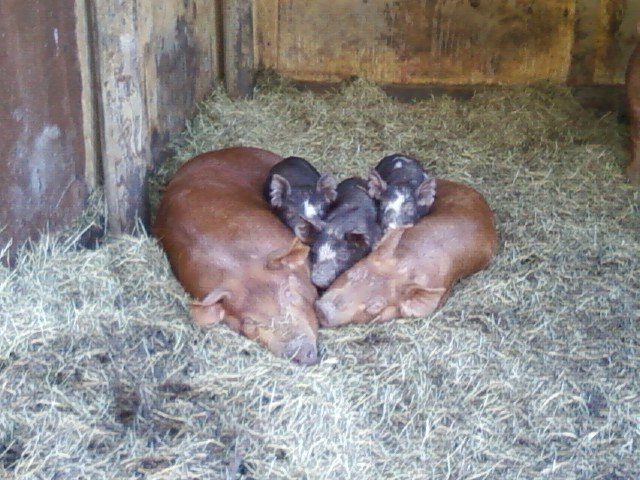 Here they are with one of my other pigs, who is about 150 lbs.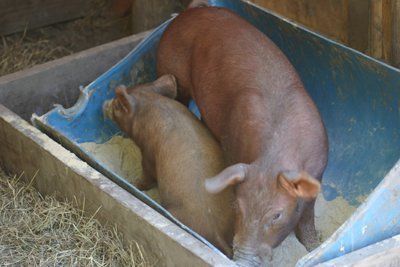 They haven't stopped eating since they got here! It is hard to believe that they are both from the same litter. Daisy is half the size of Penny.
I just LOVE pigs!!!
Last edited by a moderator: